If you are a big fan of Android Operating System, you might have thought of getting some of the best Android emulators for your Windows, PC or Mac OS at some point or other to try the new android apps or games on PC. The main benefit of having an android emulator on PC or MAC is that you get a big screen which is better for gaming and other things including rooting the phone or other tasks maybe. Please note here that most of the android emulators available are FREE of cost to use and they won't cost a single penny. But if you need some essential extra features you will have to shell out some bucks to pay for them.
All of these android emulators works best for Windows PC and also for Mac OS. They work perfect in Windows 10, 8 and 7. So if you are probably using Windows 10, its the best to try any of these emulators listed below. Let's dive in further and check an in depth analysis on the best Android emulators for Windows and Mac 2020
FREE Android Emulators For Windows PC & Mac 2020
1. NOX App Player
NOX App Player is one of the most minimalist android emulator for Windows PC and Mac PCs.  Not only it helps use less resources of your system but also provide you enough headroom effectively for other multitasking. The best part about NOX App player emulator is that you don't need to download apks for apps or games. You can easily open Play Store and easily install any app from the store with the easy to use interface.
This full fledged emulator expands your possibilities to a greater extent and if you are a developer you could make use of NOX App player to evolve and create new Android OS Themes, Skins or even icon packs as per your liking. NOX App Player allows you to run and install any android apk (Free or Premium) through apk pack.
The NOX App Player is available free of cost to all users and you can download it for Windows 10 or Mac OS.
Download NOX App Player
2. Remix OS Player
Remix OS Player is a Windows Only Android Emulator and is based on the latest version of Android Marshmallow (v6.0.1) which isn't too outdated from Android Nougat (v7.0). Remix OS stands out of emulators because of its dual booting feature. The best thing is that you can use Remix OS player as a desktop client or install it as a standalone OS in a separate partition.
The user interface of Remix OS emulator is pretty easy to use even for newbies and is considered a stable android emulator for windows 10 from a lot of testing. It also offers efficient software optimization which does not burdens the system with too many resources. With this you can run Remix OS emulator seamlessly. You can also remap the keyboard shortcuts as per your needs.
The only drawback of this amazing android emulator is its unavailability for the MacOS and this turns off potential Apple customers. If you are running Windows OS and whant to use this emulator on your PC or laptop, then go ahead and download the latest version of this emulator.
3. BlueStacks Emulator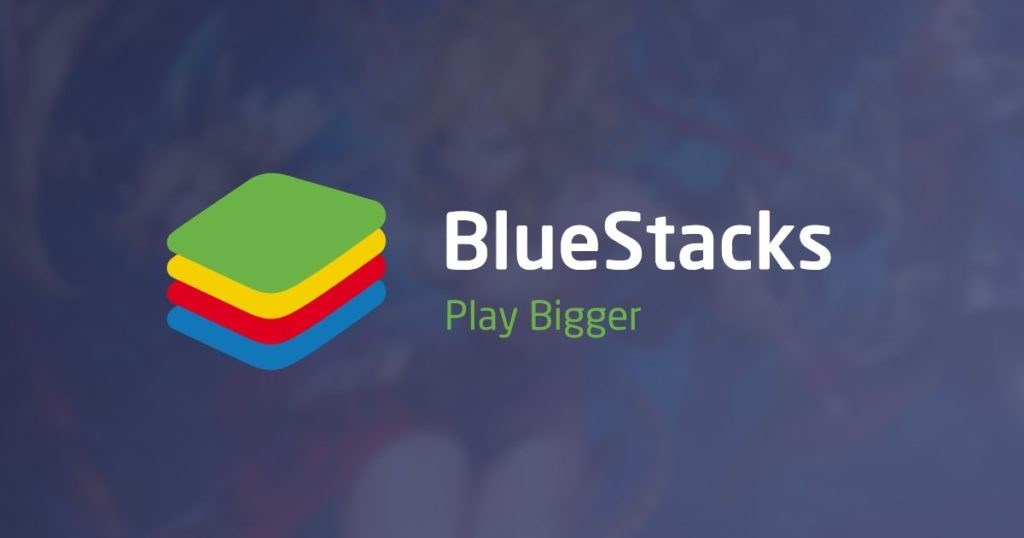 Bluestacks Emulator is arguably one of the most popular free Android Emulators for Windows and MacOS out there.  Bluestacks is one of the oldest and most commonly used emulator as it is a complete android package on the Desktop PCs or laptops. But its a no go for most of developers and annoying to some of other android users because it still runs on Android KitKat version which is a bit outdated.
We have seen lately that now more and more people are looking for Bluestacks Alternatives as it is pretty heavy on system resources and can make your computer navigation slow at times. But it offers a wide variety of commercial features. It is compatible with Android TV and the multi gesture support offers seamless integration with keyboard mouse, web camera and others.
Bluestacks received the best software award in CES 2012 also for its innovative idea and being the leader in the market. To use bluestacks you need to have a high performance PC with top notch dedicated graphics card so that you can enjoy your favorite android games and apps like Youtube or Netflix on Full screen in the form of HD without any lagging. Bluestacks is no doubt the best emulator but people nowdays are looking for Bluestacks Alternatives which are more light and offers almost the same features.
It is a memory hog and drains your system resources like crazy. If your Windows computer or Mac have 4 GB or less RAM, you will see a lot of app lags and Bluestacks would even freeze at times. So unless you have a system with a heavy processor and a huge RAM, Bluestacks could not offer the best user experience. For that you can check other Bluestacks Alternatives.
4. Geny Motion Android Emulator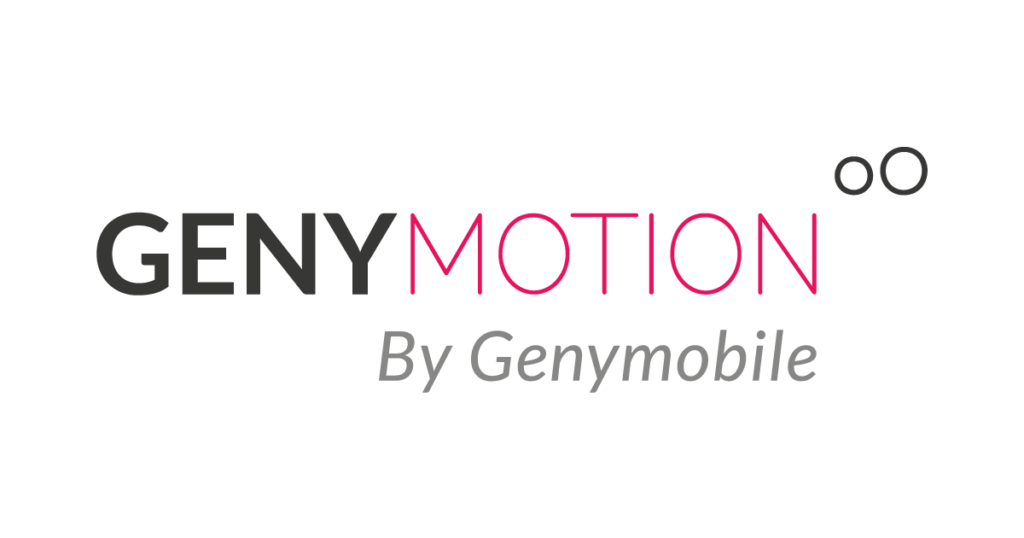 GenyMotion Emulator is best suited for the android developers as they themselves claim as developer suits. It is a complete package for developers compatible with SDK Tools, Android studio and Eclipse. You can make a good testing with the help of Genymotion like user agents, location and much more. Furthermore you can also automate your app testing with the help of GenyMotion Java API.
GenyMotion is a really complex android developers emulator and it manipluates sensor values of apps and tests them in different locations and situations. It can easily test apps and emulate and fake other things. IMEI, MEID and chnaging device names is really simple. With the help of OpenGL, Genymotion has been more responsive and slightly faster emulator than other. Also an exciting features for developers is the Genymotion Cloud, so you can use Genymotion Emulator online and do all the developing tasks with team collaboration.
But the main drawback of GenyMotion is that it is a Paid Android Emulator for Windows, MacOS, Linux and Cloud. They do have released a Free Genymotion Emulator for non commercial purpose only but it have only limited and few basic features. So if you are professional developer you must go for Genymotion Paid Android Emulator as it is worth the money spent.
5. MEmu Emulator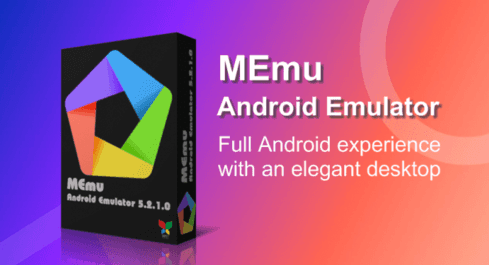 MEmu is one of the lightest android emulators for Windows PCs and Laptop. MEmu claims to be an android emulator which is better than the popular Bluestacks. MEmu currently runs on Android Jellybean and KitKat, hope they soon get the Marshmallow and Nougat update soon. Being a freeware android emulator, it more or less offers almost the same features as its contenders. But a noticeable thing is that it is a flexible android emulator and you can configure on how much CPU resources, RAM you want to allocate it with a few other settings. It supports both Intel and AMD systems and a dedicated graphics card would be better to enjoy some of the popular android games.
The cool feature of MEmu emulator is that you can create a sort of multitasking within the emulator and can create multiple instances. It also supports full screen features as in Bluestacks. The integration of computer peripherals like keyboard, mouse and joystick makes it a fun to play those android games on PC. Other features of MEmu emulators include keyboard mapping, easy file sharing, drag and drop for installing android apk files and more of them. You can just download the MEmu emulator to see if you like to use it on your Desktop PC or laptop.
6. Andyroid Emulator

Andy Emulator is another great Emulator for Windows and Mac.
We have listed the most popular and Best Android Emulators explaining the complete features of all of them. We hope that you will find it useful and it would be easy for you to decide on which Android Emulator you could use for your Windows or MacOS. If you find the information helpful do share with your friends and family and thanks us later. Do let us know your reviews and comments on these emulators also.