Rooting your android device can be hard for most people but SuperSU zip can help rooting your smartphone like a breeze.
Whenever we talk about rooting your mobile phone. The primary question which comes to the mind is
What do we need rooting for?
It is actually customizing some of the features of android versions as per your choice. There were days when Android phones mostly won't update as quickly to the newer version. And they would mostly didn't lived up to the expectations of the android users. So they had no choice except to customize their android mobile phone features.
You need to remember that Android is an open source operating system. This means any mobile developer can customize the device beyond what is offered by manufacturer.
If you have rooted your android device you can easily do a lot of tweaks and things which are usually not possible with the ready made android versions.
What is Rooting?
Rooting of your android device is actually to Jailbreak your android phone to get access to its root directory. It is different from hacking. So you need not confuse the term hacking with rooting as both of them are two different things.
Rooting only helps you get to your system root to remove the limitations by the manufacturer and add customization to your mobile software to make it more useful.
So here today we will learn how to download and Root your mobile phone with SuperSU Zip using Custom TWRP Recovery (v2.82 APK and FlashZip). But before we go into the details we would like to know what actually is SuperSU.
What is SuperSU?
SuperSU is a free android app based utility by Chainfire. This app gives you full control on your android device. It allows you to keep track of all root granted apps on your device which needs rooting.
SuperSU requires a rooted mobile phone only. So before you can do advanced management of Superuser access rights on your phone you need to install SuperSU.
We will explain below the step by step guide on how to install SuperSU on your device. There are two methods to do so but we will install SuperSU with the help of TWRP recovery which is pretty simple and easy.
But you need to be ultra careful before rooting your device. As a small mistake while rooting can make your phone a brick. So follow this simple guide on Installing SuperSU Zip using TWRP Recovery.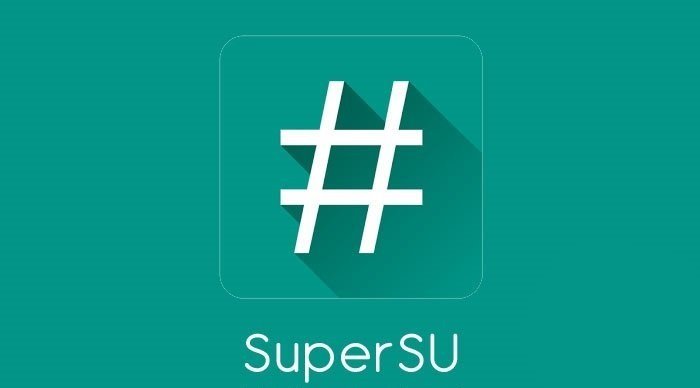 Download SuperSU 2.82 Flashable Zip File:
Update on SuperSU and an Alternate to Rooting
Its time to say goodbye to SuperSU as Google has already removed SuperSU from Google Play store. We are not sure if the app would ever come back as its been a long time now. So we would suggest you to go with another rooting app which is already well known by the name of Magisk. They have updated their Magisk app and Magisk Manager and you can take the benefit of this app now. They have added a lot of modules for customizing your smartphone.
Replace Kingroot with SuperSU Android Rooting App
We have already written an in depth guide on installing Magisk and Magisk Manager to root android phones easily. ou can check the guide on how you can use Magisk to root your android device without any fear. Magisk is indeed the best rooting app available on the play store you can use.
Steps to Install SuperSU Zip using TWRP Recovery
To install SuperSU zip, you need to have TWRP Recovery on your phone.
Download the latest SuperSU 2.82 zip file from the above link
Move SuperSU zip file to the root of your mobile internal storage.
Now turn off your mobile phone.
Simultaneously press Volume and Power button and boot the phone in TWRP recovery mode instead of normal boot.
Before you start rooting your android phone you need to have a complete backup of your data so in case their is any problem your data is saved.
To do so tap on the Backup button and choose the partition for the backup you want. It could be backup of data, system or boot. You can also make backup for all three of them.
Once you have completed creating backup file, you can then flash the SuperSU zip file on your mobile phone. Tap on Install and browse the Zip file.
Now tap on "Swipe to Confirm Flash". To flash the ROM and root your device.
You will see Install Zip "Successful". This is it and you are done rooting your android phone with the help of SuperSU utility.
Tap to wipe cache and then on reboot the system.
If you have followed these simple steps, it must have rooted by now and working properly.
You can also verify if the device was really rooted or not.
Just go to Google Play store and download an app named "Root Checker app". Install the app and run it. It will tell you if the device has root access or not.
How to Uninstall SuperSU?
In case you are no more interested in having root access to your android device. You can uninstall SuperSU from your mobile.
Simply open SuperSU app and go to settings tab.
Scroll down and tap on "Cleanup" option.
Tap on Full unroot from the options and click on Uninstall.
Just confirm the prompt to uninstall SuperSU and tap on continue.
Thats it. Now reboot your mobile phone.
SuperSU has now been uninstalled and unrooted successfully.
Super SU App Features
Here are some of the amazing features which SuperSu app provides to the users.
Superuser access prompt
Access logging
Access notifications
Temporary unroot
Permanent unroot
Runs in Ghost mode
Wake on prompt
Per-app notification configuration
Convert to /system app
Complete unroot
Deep process detection (no more unknowns)
Works when Android isn't properly booted
Works in recovery (no more segfault)
Icon selectable from 5 options
Theme selectable from 4 options
Backup script to survive CyanogenMod nightlies
SuperSU Pro version
SuperSU has some more value added features which are available only to SuperSU Pro users. Following are some of the features exclusive to the pro users only.
OTA survival mode
Per app IN protection
Per-app logging configuration
Per-app user override
Full color-coded command content logging (input/output/error)
Grant/deny root to an app for a set amount of time and adjust auto deny
Download Latest SuperSU v2.82 APK
As you might have noted that SuperSU is no more available to download from Play store anymore. So you need to get SuperSU APK and extract that file on your Android mobile phone. Just go to the download link below, it is the latest version of SuperSU 2.82 APK file. Though even the free version has some in app purchases but we don't think that might be any special addition to what is offered FREE. If you think that rooting your device was successful you can donate a small amount of money if you want but is not required.
As we already mentioned, that SuperSU opens door to the new and unknown world of Android as an operating system, especially for android developers. It will help you get superuser access which brings in a lot of features. You can configure pretty much everything. Apart from that, people have also reported that they were able to increase the efficiency of their mobile phones. You get enhanced battery timing on the same mobile phone after rooting your device and a lot of more features packed in after having your mobile phone rooted with either SuperSU or Magisk.