Nowadays, most of the people like to root their devices because they want to modify them according to their requirements. For this purpose, a lot of rooting apps are introduced for Android. Among these Apps Towelroot APK, Kingroot and SuperSu are most famous. All the rooting apps perform the same task but their features and interface decide their worth.
SuperSU is the most used and effective tool to root devices. However, Kingroot has some flaws in it. It is unable to give access to various app on some devices. This is the major reason why most of the people are moving from Kingroot to SuperSU.
Requirement to Replace Kingroot With SuperSu
If you are willing to replace Kingroot with SuperSU, you will have to fulfill the following requirements. These requirements are mentioned below;
A Rooted Android device – Read How to Root An Android Device.
A Terminal Emulator.
Replace Kingroot with SuperSU Zip file. Download Zip file here.
Any zip file extractor, ie. ES file explorer.
How to Replace Kingroot With SuperSU
The most common and effective methods to replace Kingroot with SuperSU are mentioned below. You can choose any of them according to your wish.
1. By SuperSU App
The most easy way to replace Kingroot with SuperSU is by using SuperSU App. By following only a few steps you can get your task done.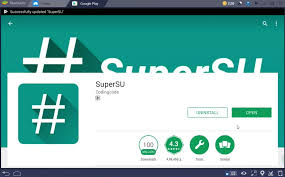 Go to Google Play Store and search for SuperSU there.
Install the app and launch it on your Rooted Android Device.
Now, open the app and give permission as a SuperUser.
After that, uninstall Kingroot from your device and update Superuser Binary.
The last step is to reboot your Android device. This will finish your task and Kingroot will be replaced by SuperSU.
2. By Using Terminal Emulator
Although, Terminal Emulator Method is not simple as that of SuperSU App method but it is the most trusted method for doing this.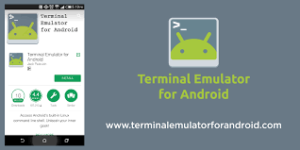 Go to Google Play Store and search Terminal Emulator in search bar.
Install this app on your Android Device.
Now Download Replace Kingroot with SuperSU Zip file and than extract it with the help of any extractor app.
Open the Terminal Emulator and enter "su" command in it.
It will ask permission from you. Allow it.
After that you will have to enter second command "sh /sdcard/mrw/root.sh". An error will be displayed on the screen, just ignore it and move further.
Wait for some time to let it run some process. It will automatically open the SuperSU App. The it does not opens SuperSU App, run it manually from your device.
Tap Continue and select Normal Mode.
At Last, reboot your android device to finish this process.
Conclusion
The above mentioned methods are in detail and are enough for you to replace Kingroot with SuperSU. Moreover, you can get the download links of required softwares and apps there. In fact, it is a complete guide for you to replace Kingroot with SuperSU.