If you are looking for an application to root you Android Device, Towelroot APK is the best option.
Towelroot is capable of rooting your Android device with just a single tap. Moreover, it is considered as the best APK for rooting Android devices as it can run without any PC.
The main feature of this app is that it is compatible with almost the Android Phones and Tablets. So, you will not have to worry if you are not using Android Device of some famous Company.
However, the main draw back of this app is that it is not compatible with the latest versions of Android. Still, it is most used App for rooting Android Devices.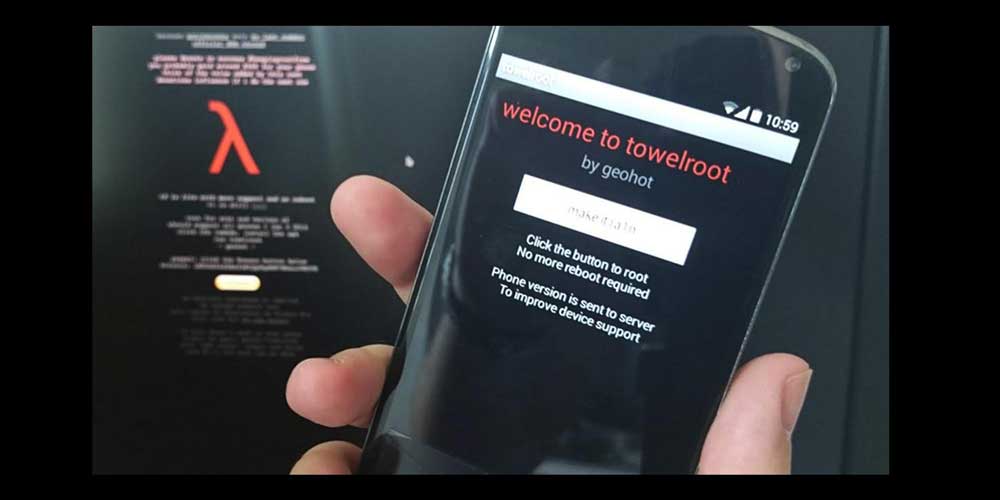 Features of Towelroot APK
Some amazing features of Towelroot APK are discussed below;
1. Smaller in Size: Towelroot APK is the most efficient and smallest App for rooting android devices. It's total size is nearly 109 KB.
2. One Click Root Application: This app with it's user friendly interface requires only one Click to root Android Device.
3. No PC Required: The most important feature is that you do not require a PC to root your mobile. This application works without PC.
4. No Internet Required: This app does not requires internet to root device. However, you will only require internet connection to install this app.
How to Download Towelroot APK
Here are the step wise instructions to download Towelroot APK;
1. Go to Settings > Security in your android device.
2. Turn on Unknown Sources from there to allow your device to download this APK.
3. Click on the link given below to download Latest version of Towelroot APK.
Download Towelroot APK Latest Version
4. Once it gets downloaded, install this app.
5. After installation, this app will be ready to use. Open this app and Click on "Make it Ra!n"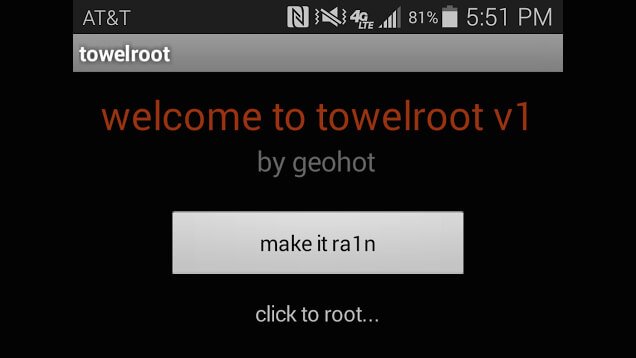 6. It is automatically root your android device.
Conclusion
Towelroot is very easy to use and this feature makes it significant from the other apps of this type. Moreover, you can just root your device with a single tap. So, this APK is highly recommended for you.