If you feel like you've lost your way with the Word of God, there is an app that can help you read, study and engage with the Bible. The YouVersion Bible app is a revolutionary mobile app that offers a wide range of features to help you stay connected with God's Words every day.
You can access different versions of the Bible in hundreds of different languages. The app even has features to make reading the Bible more convenient such as bookmarks, highlights, and notes along with audio playback.
Whether you're new to the Bible or simply want to get more out of the Bible, the YouVersion Bible app is for you. Discover more about the app and how to use and download it with this guide.
Discover the Power of Scripture Anywhere
Create Your Own Custom Reading Plans
Get Your Verse of the Day with YouVersion Bible App
Add Friends and Share the Word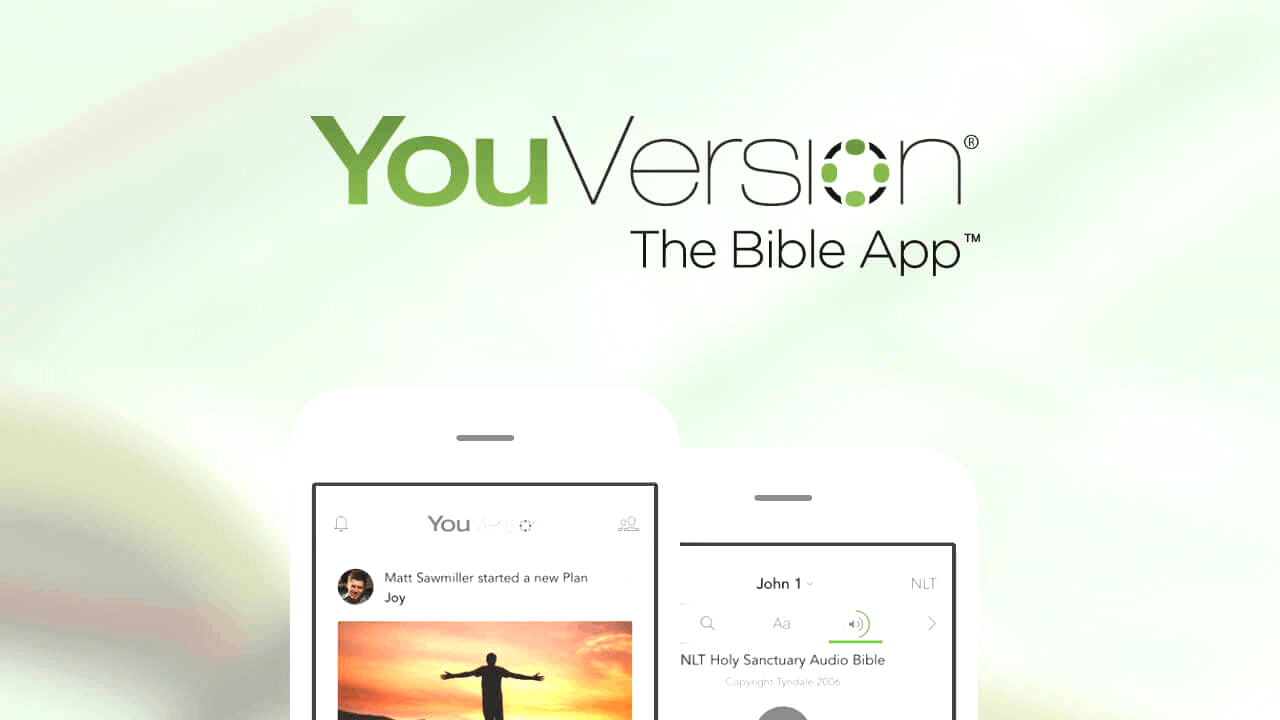 Discover the Power of Scripture Anywhere
The YouVersion Bible app is an easy-to-use tool for anyone who wants to learn and explore the Bible conveniently.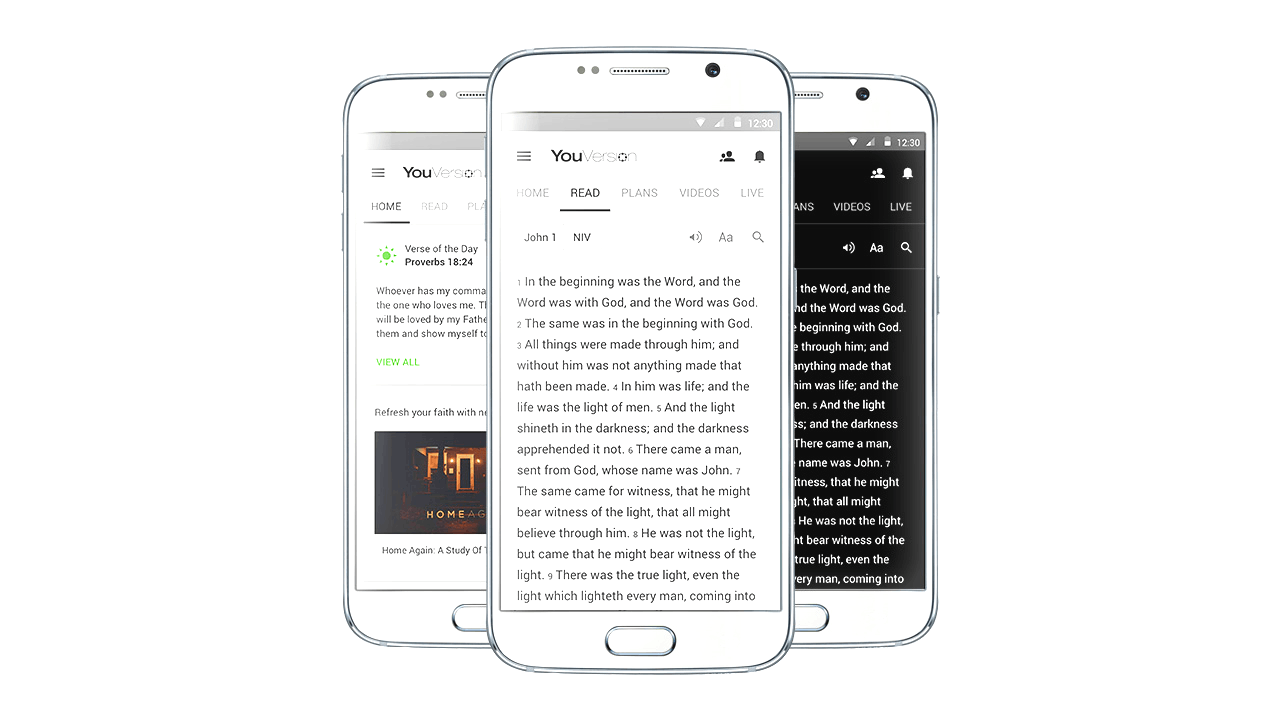 If you're looking for a specific verse or you want to have an in-depth study of the Bible, let the YouVersion Bible app help you.
The app provides access to different versions of the Bible in more than 40 languages in total. You also get to listen to the audio versions of the scriptures and have wide customizable features for reading.
You can adjust the font and colors of the app to make reading the Bible more convenient.
Learn How to Download
YouVersion Bible app is now available to download from the Google Play Store and the Apple App Store. Launch either of these platforms depending on your device and search for the name of the app.
Tap "Install" or "Get" to begin downloading the app and wait until it is fully installed. Tap "Open" to launch and start using the app.
Create Your Own Custom Reading Plans
Users can create their own custom reading plans with the help of the YouVersion Bible app. A reading plan is a way for you to organize yourself when reading the bible.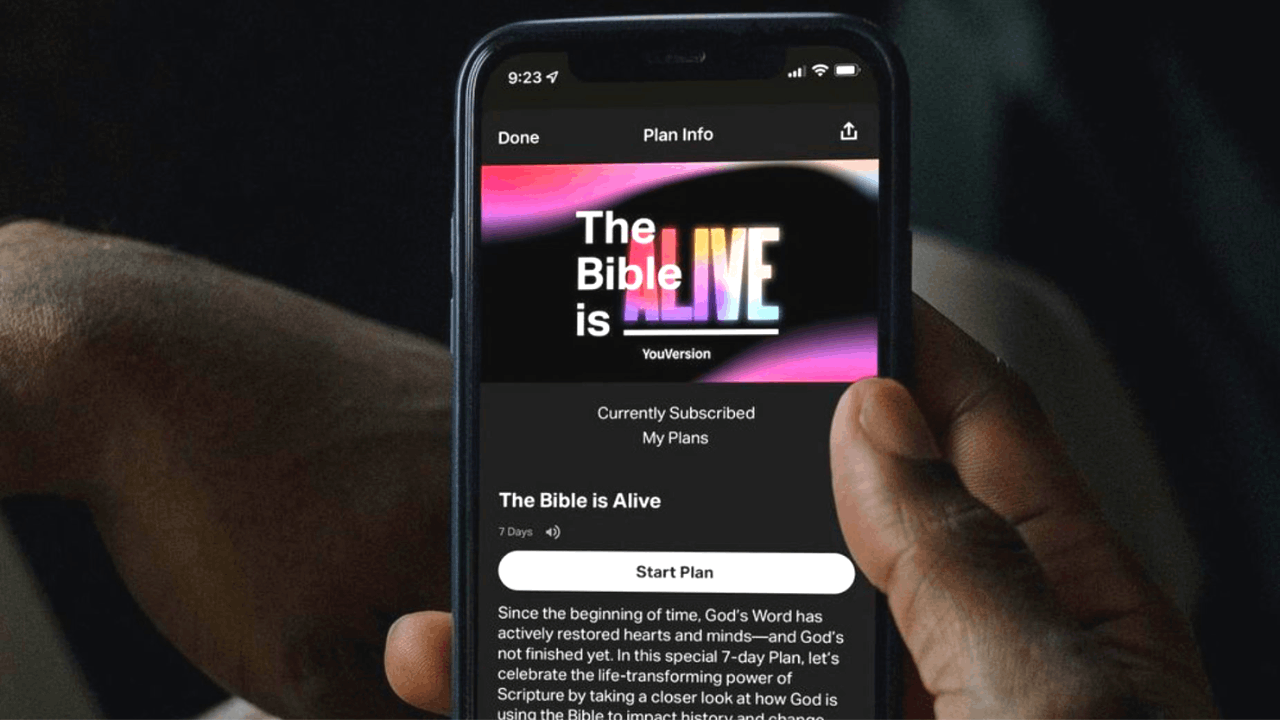 With thousands of devotionals, bible plans, and bible study topics, you surely have a better time organizing your group. The app also provides helpful tools such as bookmarks and notes.
Jump back to where you left off during your last bible study session with the help of bookmarks. And if you want to refresh your memory from your previous session, simply look at the notes and you can have the summarized version of your past meeting.
It's a great way to stay connected and cultivate a consistent narrative especially when you often go to study groups and sessions.
Watch Inspirational Clips
The YouVersion Bible app helps users learn more about Christianity and the Word of God through watching film clips. The app features an extensive library of Bible-related videos and clips from popular movies.
These clips are designed to help users learn more about the Bible and deepen their understanding of the Christian teachings. They come in different lengths as easily digestible tidbits or in long-form media.
Through these clips, more users are now able to have a better understanding of the Bible's message.
Get Your Verse of the Day with YouVersion Bible App
Using the YouVersion Bible app, you can start your day with the Word from God through the Verse of the Day feature.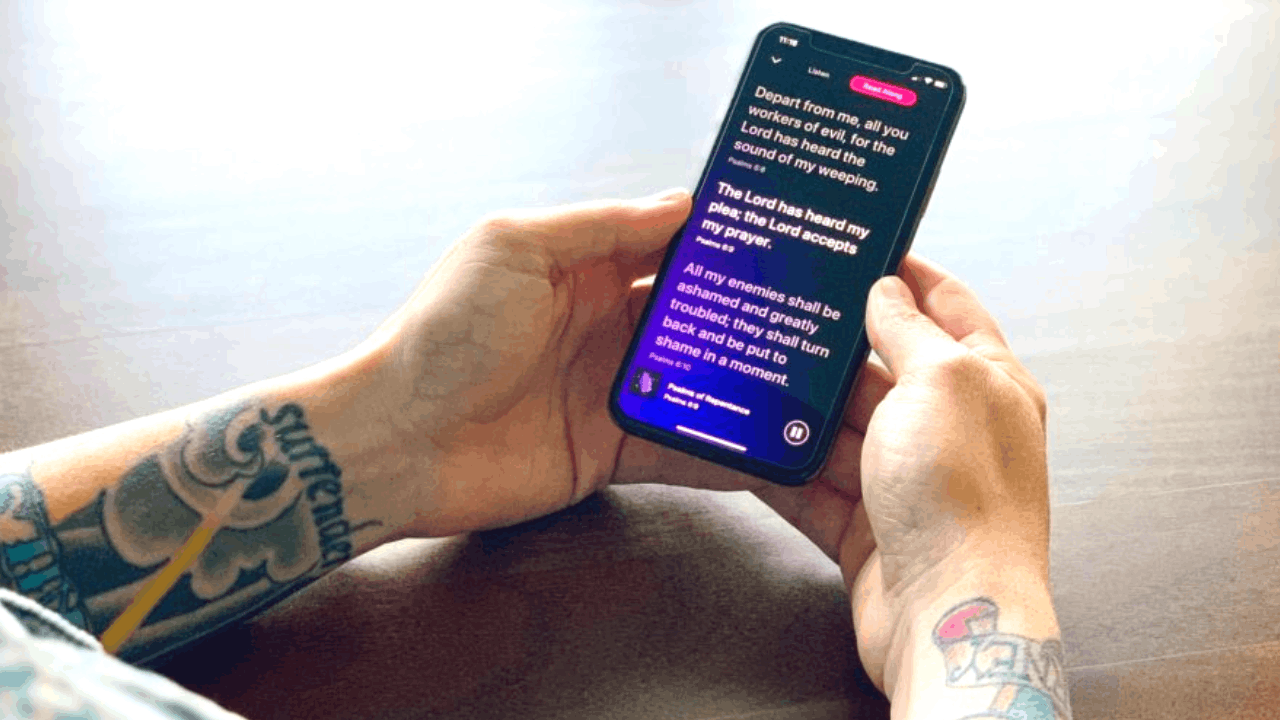 Each day will have a new verse for you to remind you of the glory of God and words to live by. Apart from that, users will also have a library full of different kinds of prayers to help them start their day.
There are different categories of prayers for you to read such as healing, gratitude, peace, and more. When you find a prayer that resonates with you, simply tap on the prayer and it will open for you to read.
This is an excellent way for you to keep yourself connected to God and help start your day off in a positive light.
Look for Nearby Events in Your Area
The YouVersion Bible app makes it easy for you to discover nearby events that you may want to attend. Simply tap "Discover" from the main menu and it will take you to a page where you can find all the nearby events that are happening or are scheduled.
You can also view the details about the event such as when it will start, the location, and the type of event. You can also filter the events by types such as Bible study groups, worship services, conferences, and more.
Users can also add these events to their calendars so you won't forget about them.
Add Friends and Share the Word
The YouVersion Bible also has social sharing features where you can add friends from your social media accounts.
Once you've added your friends, you can share different verses with friends and family through email, text messages, and on their social media platforms like Facebook and Twitter.
You also get to enjoy a worldwide interactive community of Christians by joining Bible discussion groups and discovering what others are reading and learning from the Bible.
The Joy of God's Word Anytime Anywhere
Another useful feature that allows users to stay connected with God's word is the option to read from the app offline. With offline reading, you can continue reading the bible without any internet connection but you will need to download the version of the Bible to your device first.
This is suitable if you're traveling or if you're going to an area where the internet is limited. The app even lets you highlight passages and verses or download the audio version so you can listen to them while you're offline.
Offline reading also helps in conserving the battery life of your mobile device so you don't lose charge while reading.
Conclusion
Customize the way you learn the Bible and make it more convenient with the YouVersion Bible app. With its wide array of features that make it easy to find specific verses, and help you prepare your bible study sessions, these tools will surely help you become more engaged with the Scripture in the most creative and meaningful ways.