Yoga is not something that you can just do and become a master within a few days. It requires a lot of time, effort, patience, and perseverance to achieve your health or mindset yoga goals. Let Down Dog help you in achieving a healthier you.
Down Dog is a mobile app that features yoga lessons through recorded videos. With over 60,000 different configurations, you have a variety of workout sessions to choose from. Whether you're a beginner or an expert in this practice, you always have the option to reach your health goal.
Learn how to download and use this amazing app in this article.
Yoga at Your Fingertips with the Down Dog App
Yoga for Every Stressful Situation
Ease Into Yoga at Your Own Pace
Pick the Perfect Tunes for Your Flow
Syncing Devices and Integrating Apps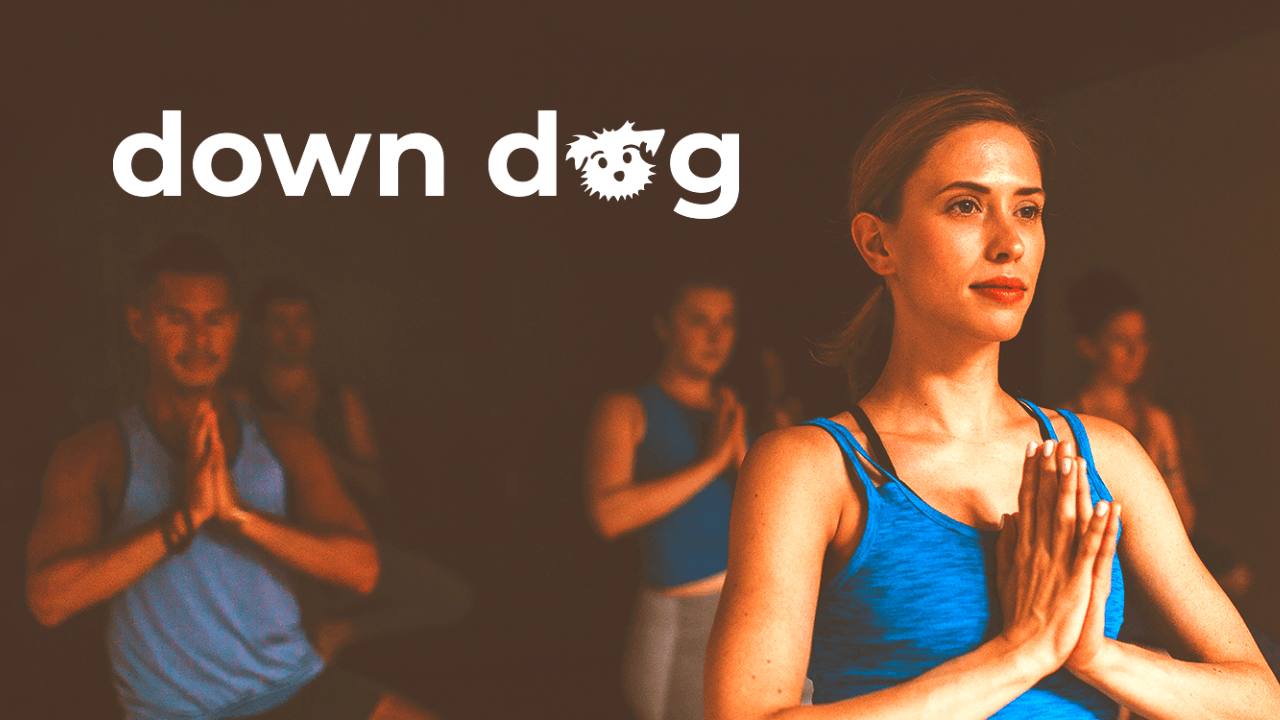 Yoga at Your Fingertips with the Down Dog App
Down Dog is one of the best yoga apps to use if you're a beginner. It offers loads of features for beginners to help you learn the basics of yoga.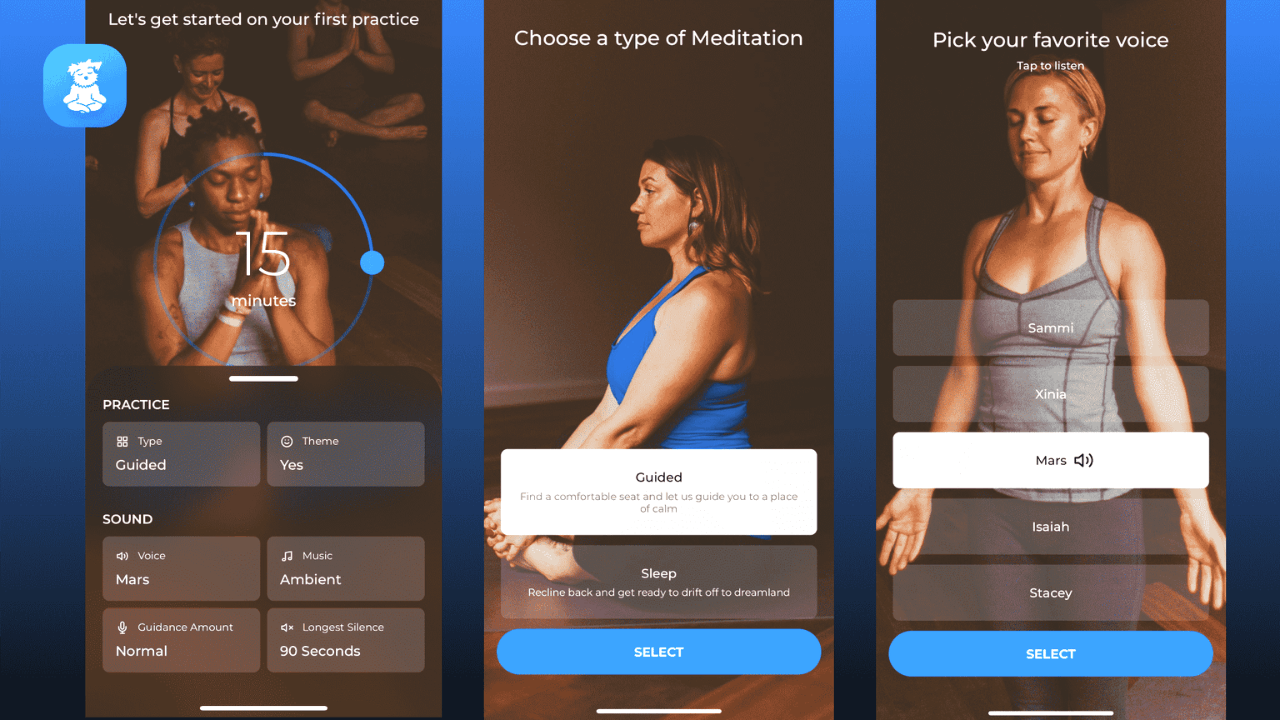 The app also offers video lessons so you can easily follow through all the steps in achieving the perfect stance. You get to practice within the comforts of your home and with over 60,000 different configurations, there's even more to learn.
You also get to learn at your own pace and select from a wide array of background music, and voices from teachers and even choose different practice types.
All you need is your own yoga mat, and a good space to work with, and you're set to go. With Down Dog, you'll never get the same practice twice.
Learn How to Download and Use This Amazing App
Down Dog is available to download at the Apple App Store and the Google Play Store on your mobile device. Search the name of the app on your chosen platform and tap "Get" or "Install" to begin downloading the app.
Wait until the app is fully installed before tapping "Open" to launch it. You will need to register an account by using your email address, Apple ID, or your Facebook account. You can then log in to start using the app.
You will be asked to customize certain aspects of the app before you can begin such as your practice type, experience level if you need the Boost feature, the duration of your savasana, and more.
Yoga for Every Stressful Situation
With Down Dog, you can begin your yoga journey from the comfort of your own home. You can start learning the basics by setting your experience level to "Beginner".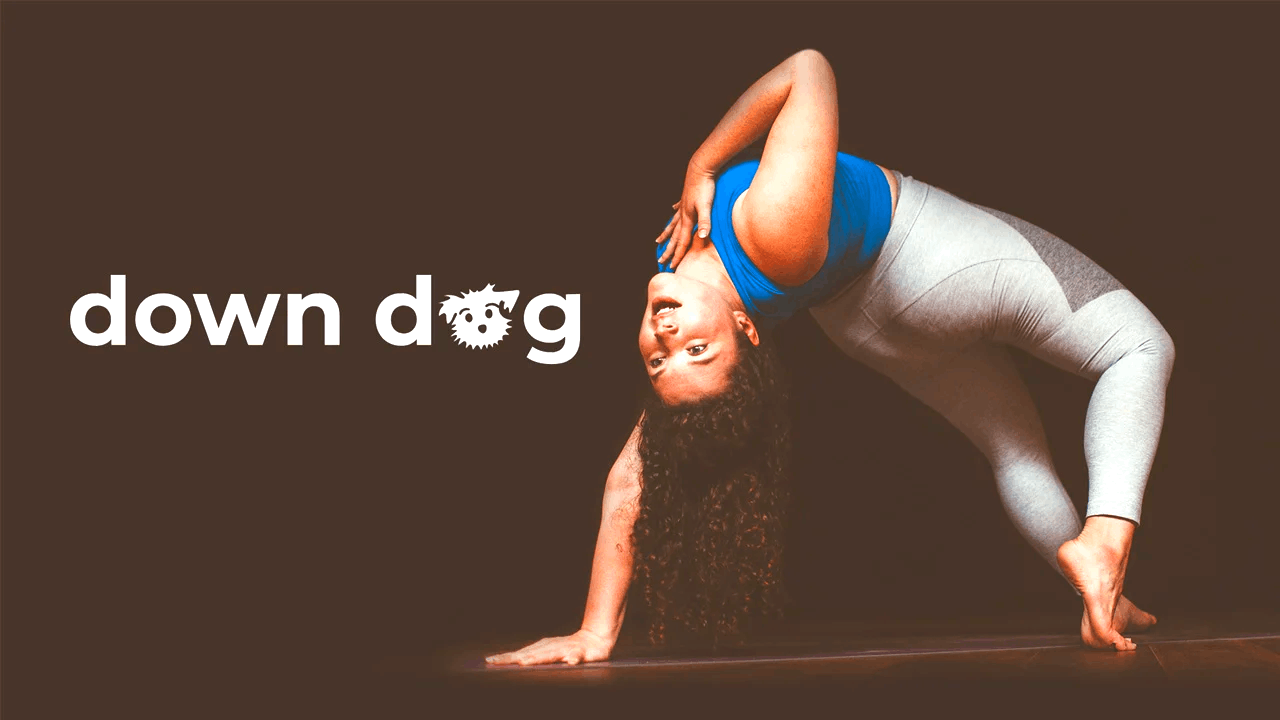 It is highly suggested that you start with Beginner 1 if you have no experience with yoga. Those who already have a little bit of experience can start with Beginner 2. You can choose to go with Intermediate if you're confident with your skills or have experience.
Users can also select from a wide range of practice types including Cardio Flow, Gentle, Restorative, Yoga Nitra, Sun Salutations, and many other practices.
These practice types are presented in high-definition video lessons, so all you need to do is to follow along. You also have the option of how long you want to hold your final position or Savasana.
Target Specific Areas Using Down Dog
Yoga is all about stretching and strengthening different areas of your body. The app helps maintain proper posture while also targeting specific areas in your body for relief. One of the most popular areas to target is the lower back.
This is where most users have problems, especially those who work while sitting all day and frequently experience lower back pain. Down Dog lets you focus on this specific area and provides relief through different yoga practices.
You can even go further by using the Boost feature which specifically targets that certain area by performing different practices such as backbends, back strength, and lower back opening. These practices work to relieve and strengthen your lower back.
Ease Into Yoga at Your Own Pace
When it comes to using Down Dog, the app lets you work out at your own pace with its Pace feature. You can choose if you want to go slow or work out at the fastest time possible.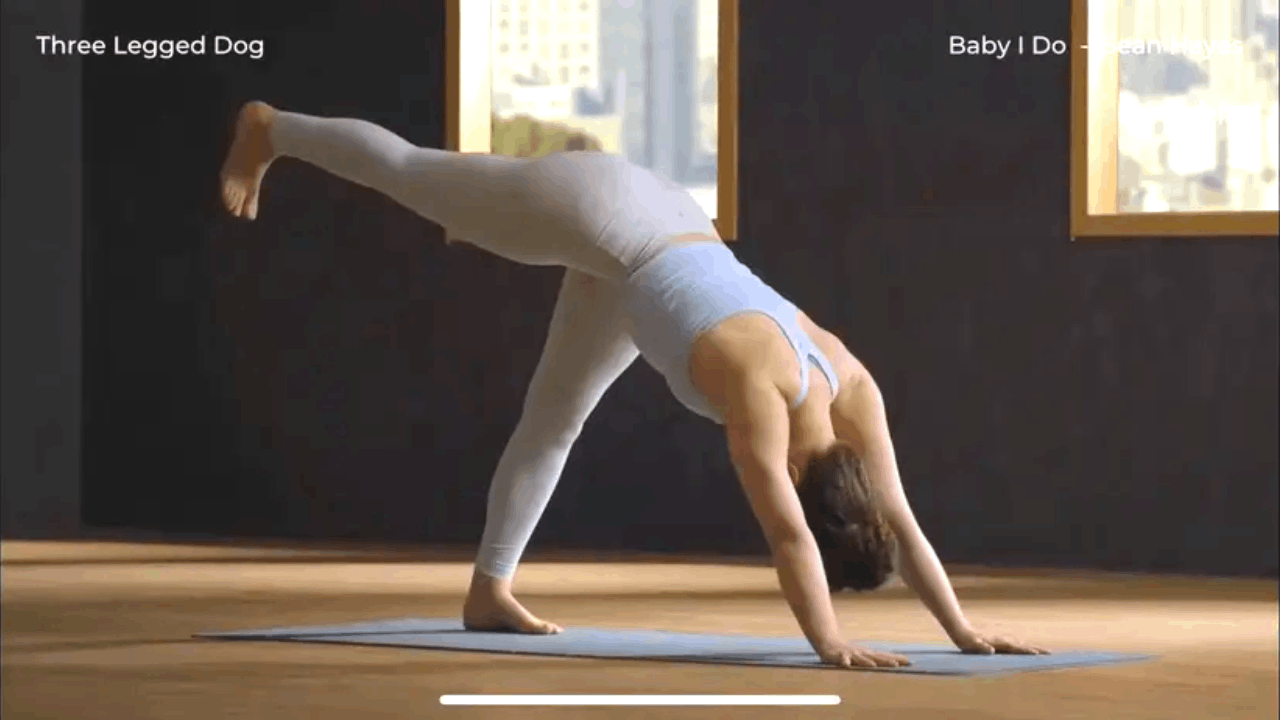 This gives you enough time to practice and achieve your goals without putting too much pressure on your mind and body. If you're starting as a Beginner, it is highly recommended that you go with the slowest pace first until you have enough experience.
Those who want to squeeze in a few minutes of yoga during their lunch break can use the fastest option to get the most out of their spare time.
Apart from this feature, you also get different workout and wellness exercises such as HIIT, Barre, and even meditation.
Track Your Yoga Journey
Working out is always a journey towards fitness and health. If you want to see your progress, you will need to track your journey from the start. This is why Down Dog has a feature that allows you to track your progress.
You can check your progress through the Journey tab where you can find all the practices that you have done.
You can also use the tab to set a weekly goal and check it out at the end of the week to see if you have achieved your goal. You can preset the classes you want to attend so you can reach your weekly goal.
Pick the Perfect Tunes for Your Flow
Doing yoga is all about proper breathing and timing. In yoga, it is very important that you focus on your breathing.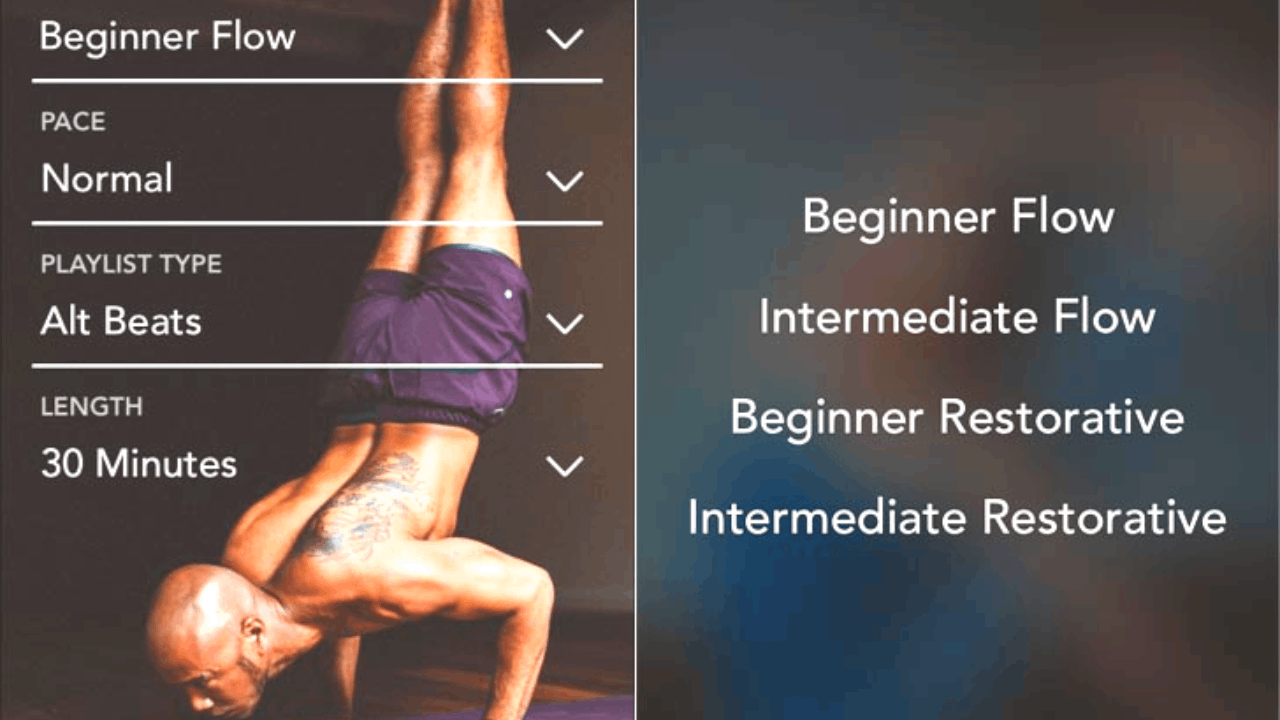 To help with this, Down Dog offers a wide variety of music to help you with breathing properly and staying relaxed and focused. There is a lot of different music to choose from, ranging from calming nature sounds to acoustic music.
You can even choose an upbeat electronic tune if you are more comfortable listening to such sounds while doing yoga. The key is to find the right music that helps relax your mind and Down Dog has a library filled with different music.
Go ahead and find what works best for you and take advantage of it to help you during your yoga sessions.
Making Yoga Accessible to Everyone
Down Dog is a very innovative platform that makes yoga accessible to everyone. One key feature of the app is its support for multiple languages.
Users can choose from a variety of languages and voices to help them understand the instructions better. The app supports different languages such as English, French, Spanish, Italian, Japanese, and German, among others.
What makes Down Dog even better is that it also has different speaking voices for the user to choose from. The app even offers multilingual captions throughout the entire lesson so you can follow through with the instructions.
Syncing Devices and Integrating Apps
Using Down Dog is quite simple especially if you are using different devices. You can easily switch between different devices as they are automatically synced together.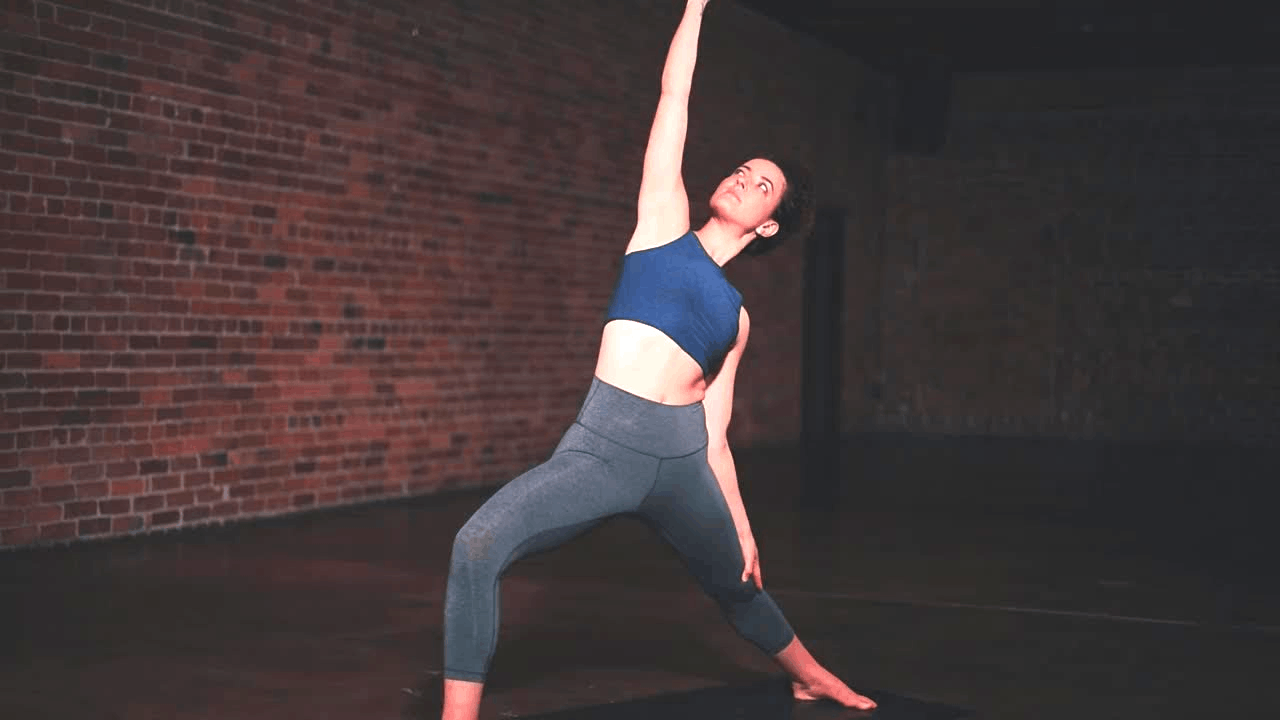 All you need to do is to log in to the desired device and continue where you left off. You can easily start a lesson on one device and it will also show up on any other devices that are associated with your account.
All information is saved through cloud and you can easily switch seamlessly. You can also integrate the app with your other apps such as the Apple Health app so you can work with both apps towards a better and healthier you.
Unlock Your Zen with the Down Dog Membership
The Down Dog yoga app has a free version where you can access all the basic features to help you on your fitness journey. If you want to unlock more features and get a better experience, you can always opt to become a member.
Membership costs $9.99 per month or you can go for the yearly membership subscription at $59.99. The membership will unlock more customizable options to help you with your sessions. You can also unlock more music or choose to play your own set of music in the background if you want to.
The membership will be automatically charged to your account so be sure to cancel within 24 hours before your renewal period if you do not wish to continue.
Conclusion
Using the Down Dog app for your at-home yoga practice worth it. It helps people add relaxation and mindfulness into their busy lives.
With its wide variety of practices, customizable options, and many other features, you are sure to achieve the best version of yourself in no time.