Driving is becoming a more frustrating experience these days. Traffic jams, high fuel prices, parking fees, and less detailed maps are just some of the things that you need to deal with.
Fortunately, there is an app that solves most of those problems – Sygic GPS Navigation and Maps. Sygic is a navigational tool that guides you with the help of its updated detailed maps.
While updated maps are already common, Sygic offers even more features than many other GPS apps. You can navigate through unknown roads or find a shortcut to escape the traffic with the help of this app. If you want to learn more about Sygic, check out the article below.
Free Offline GPS Navigation at Its Very Best
Free Yourself from Traffic Jams with Sygic
Stay Safe While Driving with Sygic
How You Can Save Money with the Help of Sygic
Unlock More Features with Sygic Premium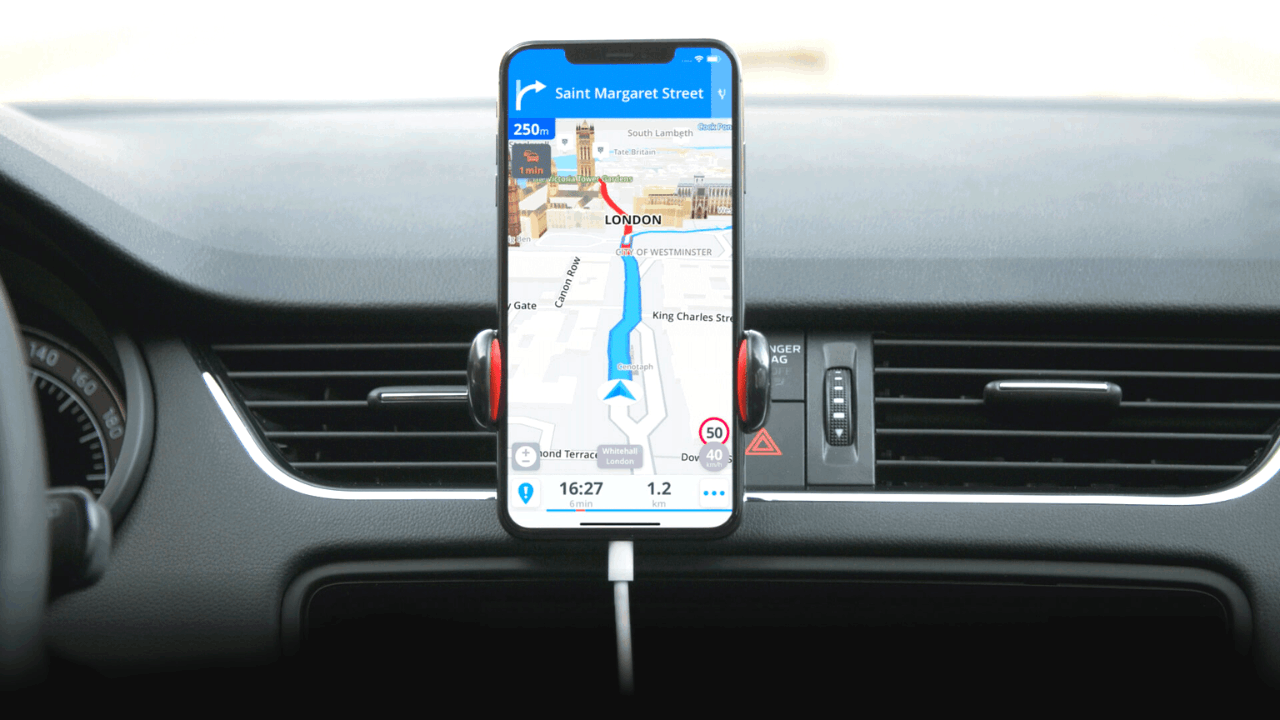 Free Offline GPS Navigation at Its Very Best
Sygic GPS Navigation is one of the most trusted offline navigation apps in the world. With over 200 million users from all parts of the globe, Sygic boasts a lot of features that help you navigate through even the toughest and most unfamiliar roads no matter where you are.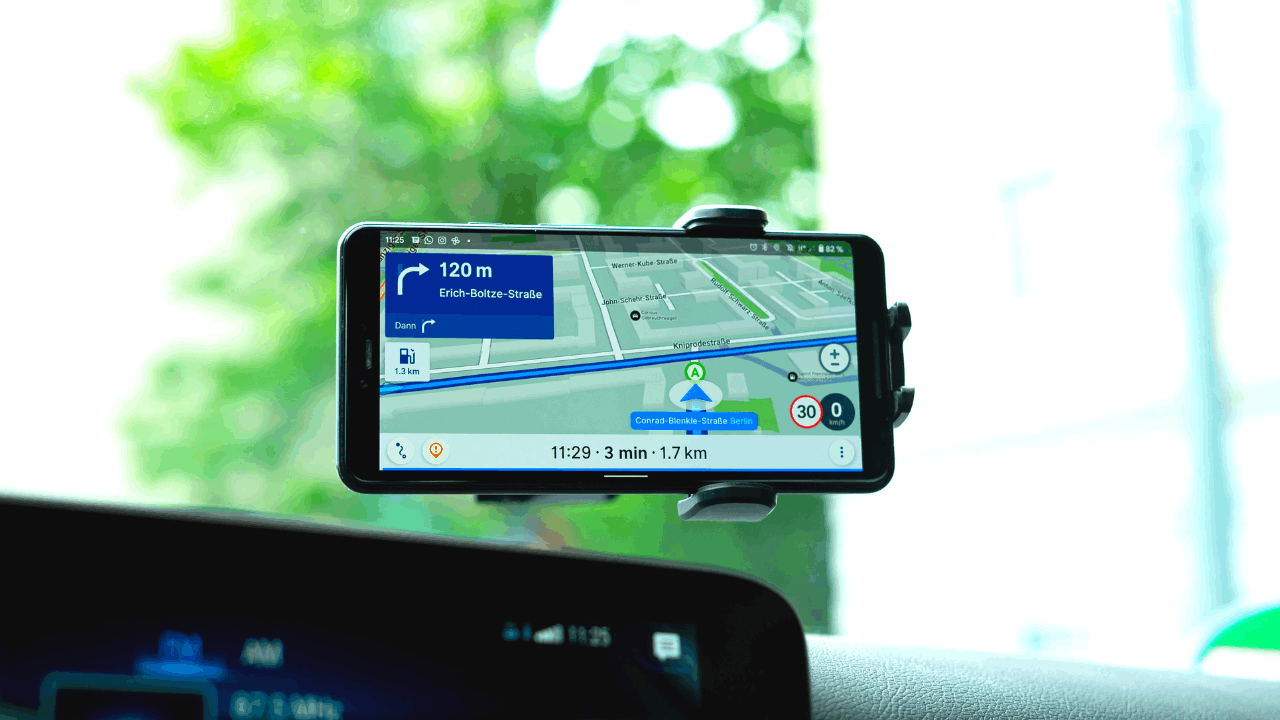 If this is the first time you've encountered Sygic as your navigational tool, you're in for a treat. Sygic offers offline 3D maps from countries all over the world. Driving is much safer and faster now that you have the most complete and accurate map you can use.
It is the best app for offline navigation because its map updates happen multiple times every year. This means that you get an updated map that includes new roads, detours, and other data to help you navigate.
If you travel a lot, this is an app that you should be using more often.
Travel Around the World with Complete Information
The Sygic GPS Navigation app has a ton of both offline and online features. The app has a voice-guided GPS navigation system where you receive the most accurate direction to your specified destination. The app also provides different routes for you to choose from.
Aside from the many route options, the app even lets you know the street name as well as the best places of interest such as tourist spots, gas stations, hotels, and many others in the area.
Even if you're not using your car to travel, you can still use the app to help you walk in the right direction without the use of any other navigational tool. It's a great app to use if you're into hiking in the wild and other adventurous hobbies.
Free Yourself from Traffic Jams with Sygic
We all know dealing with traffic sucks. Most of the time, we just want to make sure that we get to our destination safely and on time but with the unpredictability of traffic jams, it is just impossible to do so.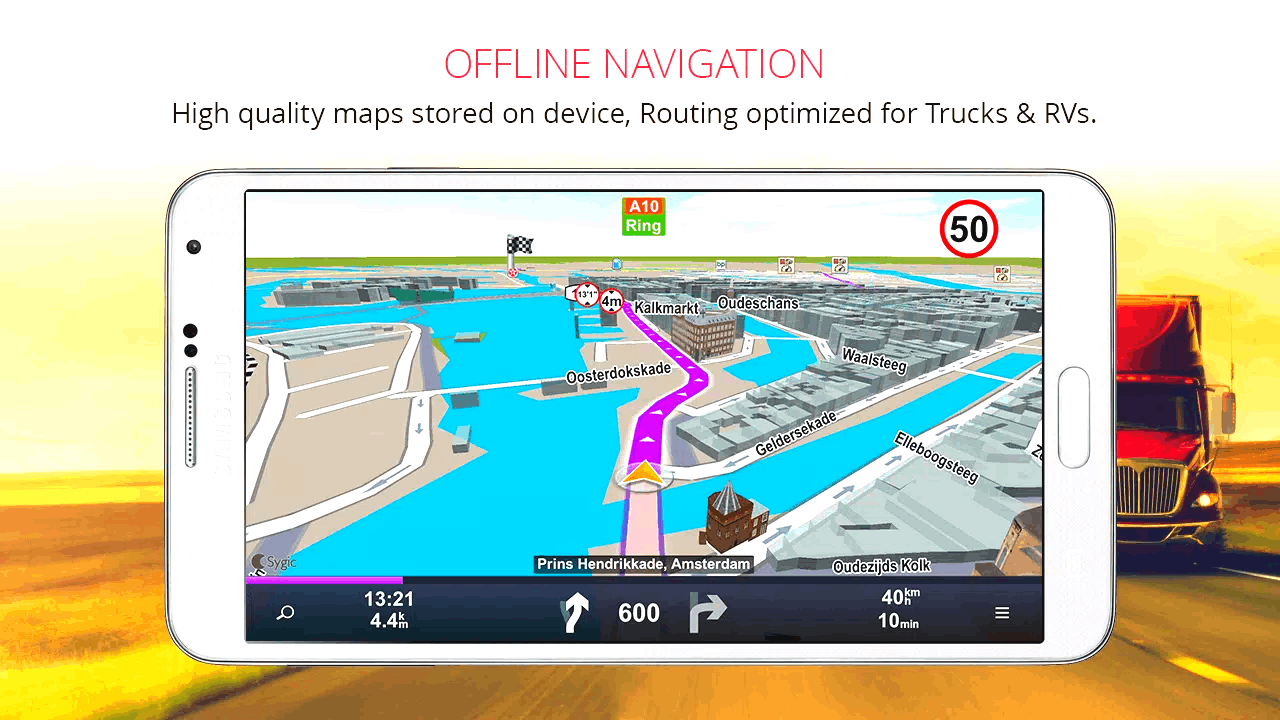 This is where Sygic becomes highly essential for those who want to escape the traffic. You can avoid traffic jams with the help of the app's accurate real-time traffic information. You'll get the most useful information on the road.
While you're driving, simply turn on the app, and check for the traffic and the app will also suggest a different route for you to take to avoid the traffic.
With data collected from over 500 million users all over the world, you know you are in good hands and get to your destination on time.
Connect Your Phone to Your Car
Driving should be a very safe experience. You should always focus on the road instead of using apps while you are operating a vehicle. Sygic knows this, which is why they allows for Android Auto connectivity on the app.
All you need to do is to connect your phone to your car's main screen so you can use it while driving without having to check your phone every time. You can use your car's touchscreen monitor to use the app and navigate safely.
The Sygic app also uses different voice commands to help you navigate through different roads and sections.
Stay Safe While Driving with Sygic
With so many accidents on the road, it is always important to practice driving safely. This is why the Sygic app offers tons of safety features that make driving a lot easier especially when you're driving on uncharted and unfamiliar roads.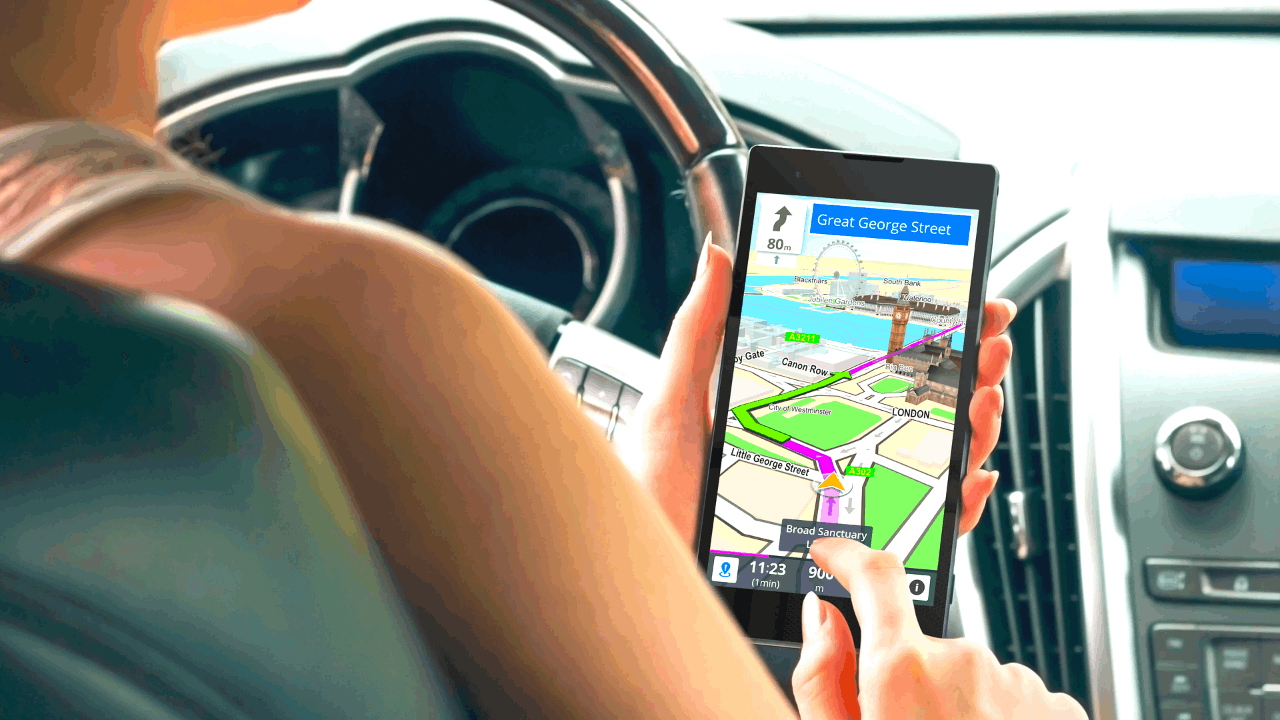 First, the app has a speed limit warning that will help you monitor your speed, especially in areas where there is a speed limit. This helps you drive much safer on roads where you don't know the speed limit.
Another great feature is when you're in a country that uses the other side of the road. The Dynamic Lane Assistant helps and guides you to the correct lane for your safety.
This is also highly useful when you want to change into another lane on highways all over the world. There is also a feature that tells you if you are driving the wrong way or in the opposite direction.
Even More Safety Features
Sygic offers a lot of safety features on the app and many other augments to your car. Sygic has a store where you purchase add-ons such as a dashcam, cockpit, head-up display, and a Real View Navigation system.
We already know the importance of having a dashcam and Sygic offers you a way to record the road ahead of you so you can document anything that might concern an accident or any road mishaps. The Real View Navigation system promotes a safer driving experience with the help of augmented reality.
Meanwhile, the cockpit feature lets you check the performance of your car so you'll know when it's time to have it checked. With so many safety features, it's always great to have an app like Sygic.
How You Can Save Money with the Help of Sygic
Driving can be very expensive if you don't know where to park or how to budget for your gas. This is why Sygic has made it a point to help you save money.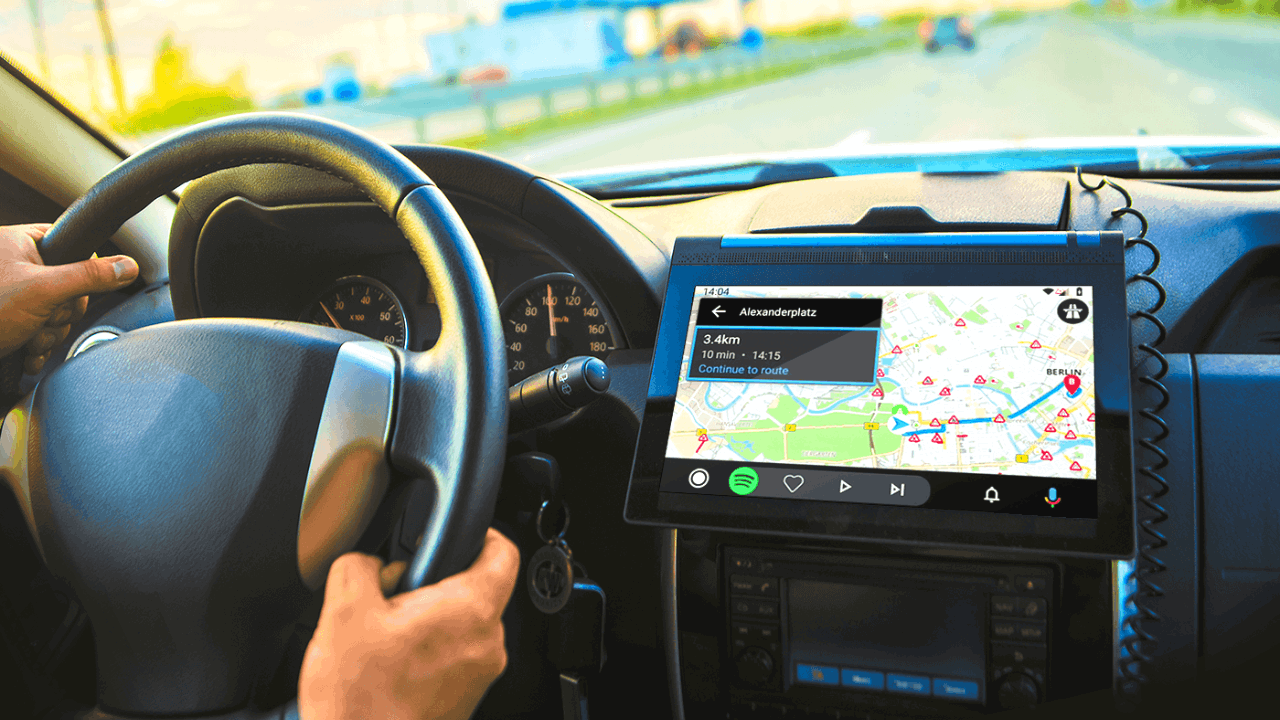 The very first thing that the app offers is a way to help you locate a good parking place. The app suggests some of the best and highly recommended parking areas including the price and availability.
Fuel prices have gone up in the past few years and Sygic has a feature to help you save on fuel. There is a way for you to check updated fuel prices even while you're driving to the gas station. To do this, simply set the type of fuel that your car is using and the app will get the best prices available in your area.
This will require you to turn on your internet connection to get the updated information.
Discover How You Can Use the Sygic GPS Navigation App to Avoid Speeding Tickets
Aside from using the recommended speed limit feature, Sygic goes beyond helping you avoid getting speeding tickets with another feature.
The app sends out constant warnings on your mobile device and your screen if you go over the speed limit with the help of the Speed camera.
This gives you a heads-up if you are about to go beyond the limit.
Unlock More Features with Sygic Premium
The Sygic app is packed with fantastic safety and navigational features, making the basic version good enough.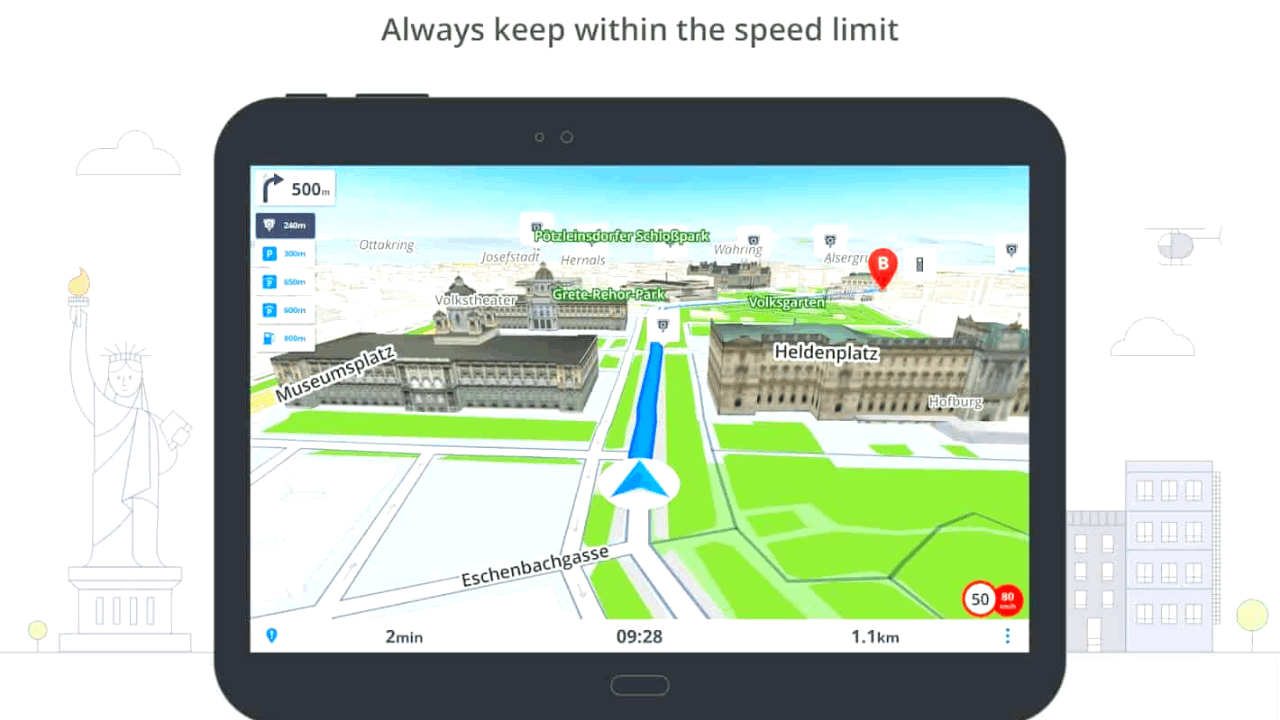 However, if you do want to upgrade the app, you can always subscribe to Sygic Premium and unlock more features.
You can also try it out with the seven-day free trial period to see if the premium version works for you.
Sygic Premium can cost up to $74.99 depending on your subscription.
How to Download the Sygic GPS Navigation App for Your Mobile Device Today
Sygic GPS Navigation is currently available to download at the Google Play Store and the Apple App Store. All you need to do is launch the platform of your choice and search for the app using the name.
Tap "Get" or "Install" to start the download process and wait until the app is fully installed. Tap "Open" to launch the app and begin using it. Sygic will ask for several permissions first before you can fully use the app.
You may also want to link your preferred payment method beforehand if you plan on subscribing to the premium version.
To Sum Up
Sygic is the best app to use for people who want to save money and have a safe and efficient driving experience. With its high-quality maps and many other helpful features, you are assured that you are getting your worth even if you are simply using the app's basic version. Download the app today and experience the difference.