Every office worker has such list of websites which he has to open every day. This can be very time consuming and boring. What about bookmarking them and opening all websites with just a single click. This will save your time and help you to do your work more efficiently. With the help of following steps you will be able to open multiple bookmarks at once in Google Chrome.
Step # 1
Click on the "wrench icon"; next to address bar in Google Chrome. Select Bookmarks from there and then click on Bookmarks Manager.
OR
Press Ctrl+Shift+O to open this.
Step # 2
Click on Organize, a popup menu will appear. Select "Add Folder" from there and then name the folder according to your choice.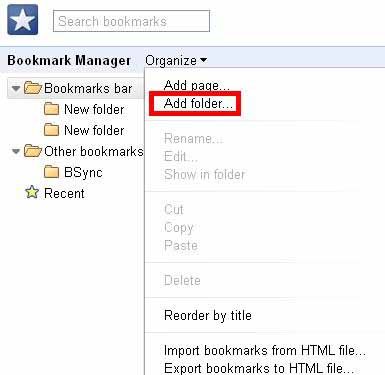 Step # 3
Once you create a new folder, it will appear on left side under Bookmarks Bar. Now drag your bookmarks and drop them one by one into the recently created folder.
Step # 4
After transferring the bookmarks into folder, close the Bookmark Manager.
Step # 5
After this, whenever you want to open all bookmarks instantly simply right click on that folder and select "Open all bookmarks" from the menu.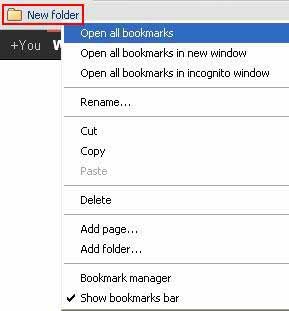 Note: You can add or delete bookmarks from that folder according to your choice. Moreover, you can create as many folders as you want with the same method as mentioned above.