Are you looking to install Kodi on your smart TV?
Here, we're going to run through the basic steps as to how you can do just that.
Click here to skip straight to the guide.
What is Kodi?
Kodi is a wonderful home theater software created by XBMC. This means that by using KODI on your smart TV, you can easily gain access to and play a range of; movies, video clips, music, photo slideshows, TV shows and much more.


Kodi can be installed on any Android device as it is available on the Google Play store. You can also run Kodi on a Samsung Smart TV or LG TV by using other methods, as they run on different operating systems.
You may also like: Our guide on how to Jailbreak your Samsung Smart TV.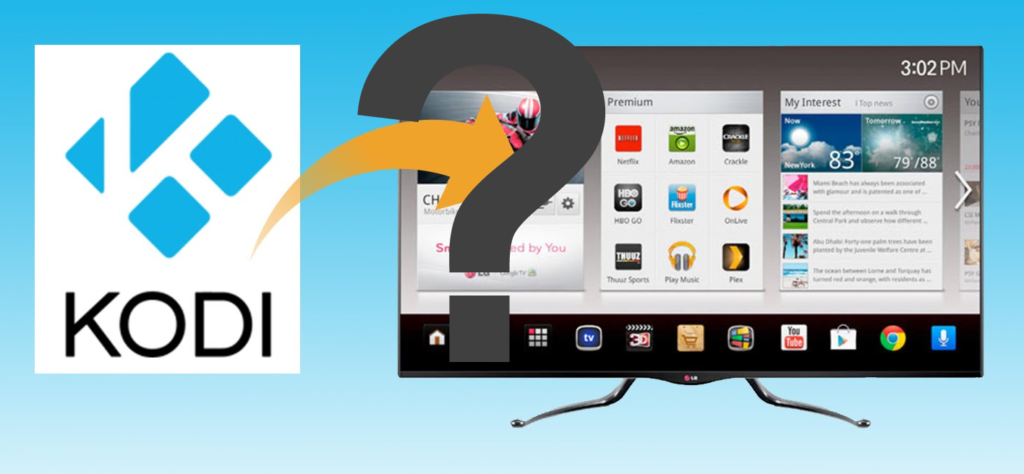 Why Install KODI on a SMART TV?
Kodi is an open source software. It helps to organize and run all your media files and content from the web all in one place. Not only that, Kodi is also an excellent entertainment tool for TV fanatics.
Kodi has an advanced add-on ecosystem. So you can get a add-on for almost anything you like, from your smart tv. There is a long list of add-on's available to download on Kodi to further enhance its features and functionalities. For instance, you can directly stream Youtube videos, watch movies and enjoy other forms of online entertainment.
In this guide we will walk you through how to install KODI on your Samsung or LG smart TV. You can also install KODI on your Amazon firestick and enjoy unlimited TV shows and music streams.
Steps to Install KODI on Android SMART TV
To install Kodi on your android based Smart TV you simply have to follow these basic steps.
Turn on your android TV and go to Google Play store.
Search Kodi in the search bar.
Install the app and open it.
After installation you will see the icon of Kodi on your smart TV home screen.
Open Kodi app and install some useful addons and you are good to go. Now you can watch your favorite TV shows and movies online.
Install Kodi on Samsung Smart TV
As you might know that Samsung Smart TVs run on Tizen Operating system. But the problem is that Kodi only runs on android. Therefore there is no way you can directly download Kodi on your samsung TV. You might have to look for alternative ways to install kodi on your Samsung Smart TV.
So if you want to enjoy watching and streaming movies and videos on your Samsung Smart TV with the help of Kodi, you will have to buy some kind of android player. You can either choose a Nexus player or a Nvidia shield android player.
The other alternative method of using Kodi on your Samsung Smart TV is to use screen mirroring feature of android phone. You can download Kodi on your mobile phone and cast the android phone screen/Screen Mirror on your Samsung TV.
Screen Casting for Kodi on Samsung Smart TV
To do screen casting of your android phone on your Samsung TV you need to have the following.
An android phone with Kodi installed
Shared wireless network for both devices
Cast screen Device
To make sure you run Kodi  on your Samsung Smart TV smoothly you have to buy a Casting devices like Chromecast, Roku or Fire-stick. Only then you can stream videos on your Smart TV as Samsung smart TVs don't run on android OS.
KODI For Samsung Smart TV Using ChromeCast
After you have bought your Cast device like ChromeCast or Roku, you will have to follow the steps below.
Step 1
Connect your mobile phone and Samsung Smart TV to the same wireless internet connection.
Step 2
Install Kodi app from your google play store.
Step 3
Now install Chromecast from  your android mobile phone which you can find easily on Google Play store.
Step 4
Again go to the search bar of play store and you can find Google Home app. Click on the install app button and wait for the app to get downloaded and installed.
Step 5
Connect the Google Chromecast stick you have bought to your Samsung Smart TV.
Step 6
Open the Google Home app from your smartphone.
Step 7
Click on Cast Screen option in the app and you are done. Now you will be able to see your mobile screen on your Samsung TV.
Step 8
Now open Kodi app from your mobile phone and start streaming multimedia online on big screen easily.
Though you might not be completely happy to do this to run Kodi on your Samsung Smart TV. But this is the only alternative method currently available on using Kodi on Samsung Smart TV or any TV which doesn't run on Android OS.
KODI For Samsung Smart TV Using ROKU
Using Kodi for Samsung Smart TV on Roku can be done via screen mirroring. This is due to the fact that Roku media player does not support Kodi by default. So here today we will list the method to use Kodi on your Samsung TV using Roku 3 and Roku 4 player.
Before you follow the steps mentioned below, make sure to have an android mobile phone with Kodi installed on it.
Step 1
Connect both Roku and the smartphone to the same wireless network connection.
Step 2
Now Open Roku media player and go to settings of the system.
Step 3
Go to Screen Mirroring option and click on "Enable Screen Mirroring".
Step 4
Most of the modern day android devices come with screen mirroring or casting feature. You can use that option to connect and you are ready to go enjoy your Kodi on your samsung smart Tv using your phone with the help of Roku player.
But if you don't have the feature of screen mirroring, you can do so by installing any of the mirroring app from play store.
Kodi on Samsung Smart TV using Android TV BOX
Another method to use kodi on samsung smart TV is by using Android TV box. This is one of the easiest method of converting your Samsung SMART TV to an android TV. And as you know Kodi is readily available on android, so its an easy to go way.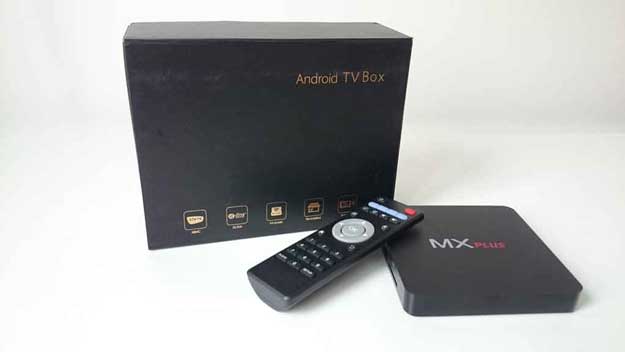 Get any android tv box from the market and follow the steps mentioned below.
Step 1
Connect your android tv box to your Samsung Smart TV
Step 2
Go to Google play store in your android TV box and search for Kodi App.
Step 3
Install Kodi for your android TV box connected to your Smart TV and you are off to enjoy Kodi on your Samsung TV without any hassle.
We hope that we have helped you on Installing Kodi on your Samsung Smart TV and any other Smart TV which you might have. From this you saw that if you have an android based TV you can run Kodi directly on your Smart TV. But if you have an LG or Samsung TV which does not run on android OS you will have to follow any of the above method to install Kodi or Kodi addons on your TV.