For millions of football fans across the globe, it is important to watch every game featuring their favorite team. This way, they can celebrate every joyful win or disappointing loss alongside them. Moreover, it ultimately lets them keep up with the team's journey.
Watching every game and game highlights is possible with an application dedicated to providing updates to football fans, while also giving them access to valuable content.
This article covers the beIN Sports Connect app and what it offers to football fans. Read on to learn more about how you can use the app to watch your favorite team's games.
Can You Watch Football for Free Through a Mobile App?
Features of beIN Sports Connect
Steps for Downloading beIN Sports Connect
Using beIN Sports Connect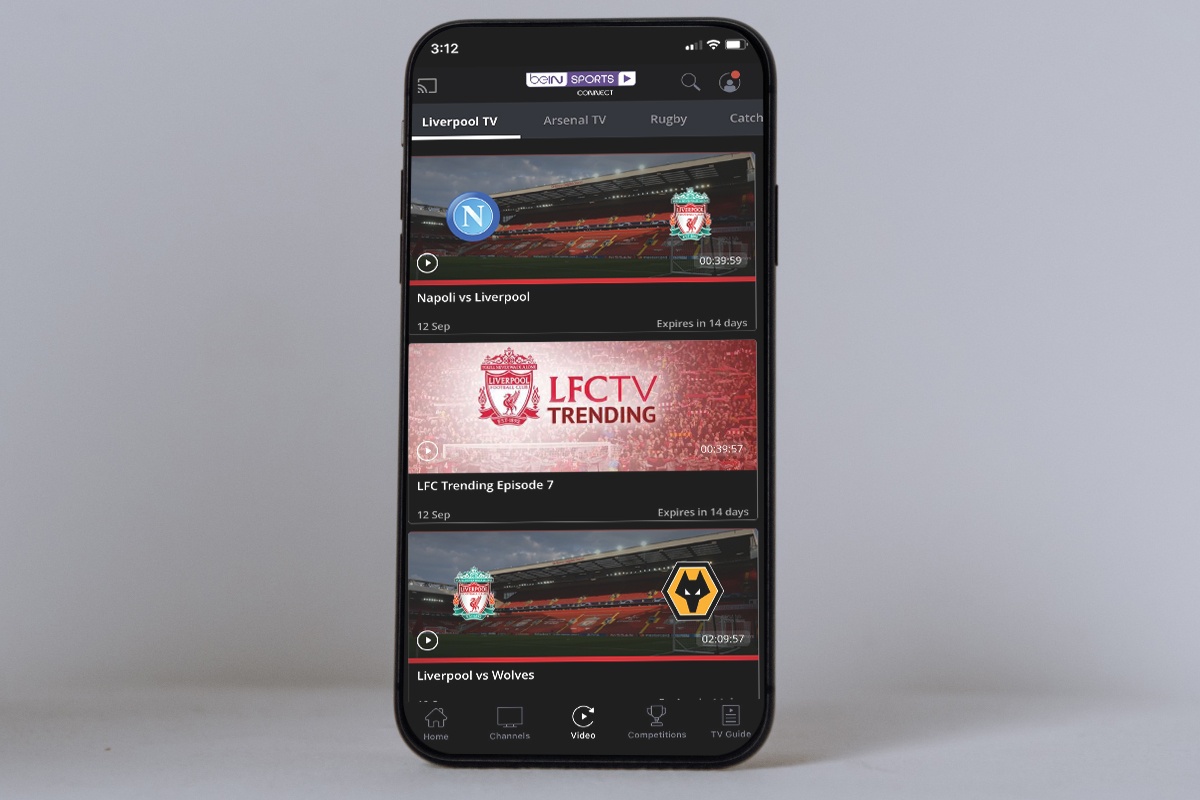 Can You Watch Football for Free Through a Mobile App?
Football fans usually follow their teams by watching games live in person or on-air. Those who were not able to watch these games as they happen in real-time rely on replayed broadcasts or taped games. Some fans who don't have the time to watch the entire game may also choose to just watch highlights.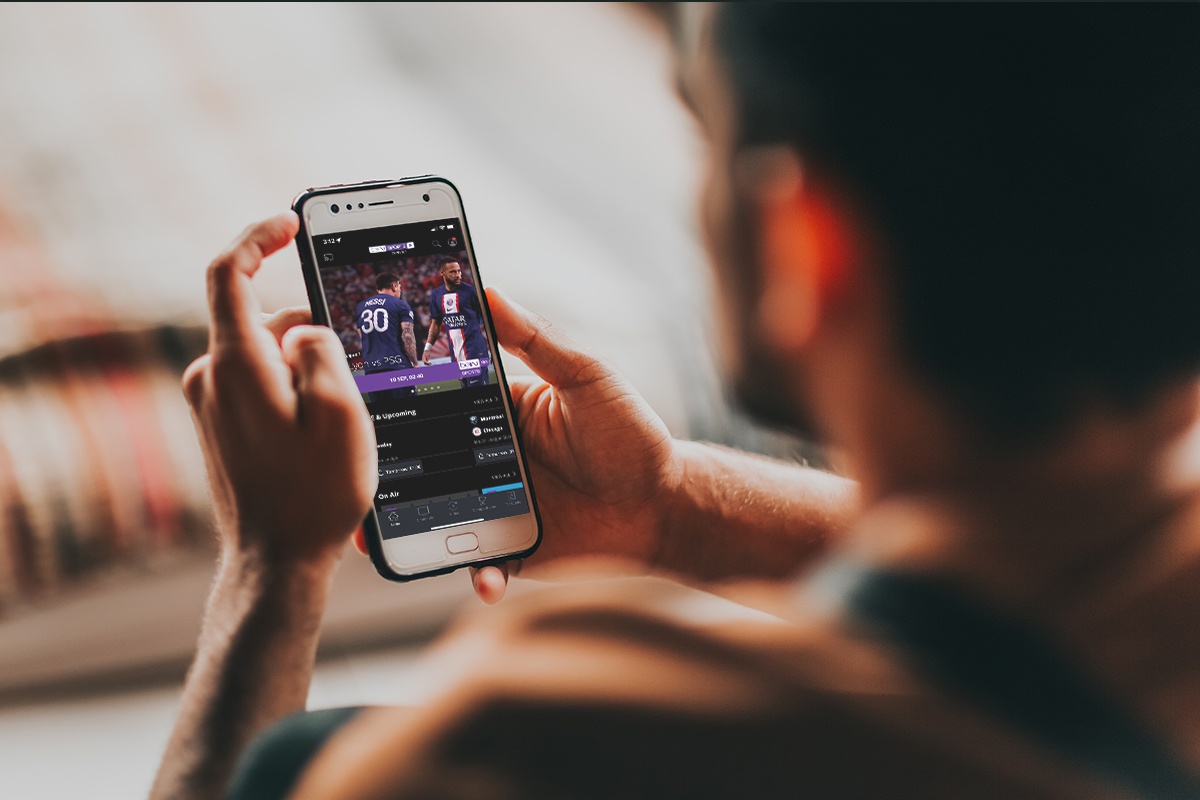 The solution for those who need to keep up with their favorite teams is to have a compact and portable option that gives them access to different football content such as live and recorded games, as well as guides and other things related to the sport and participating teams.
The best thing for football fans is to have an app dedicated to football games and teams. This where the beIN Sports Connect app comes in. With this app, users don't have to miss any special events, games, or videos related to their favorite team.
Introducing beIN Sports Connect
The beIN Sports Connect app is the ultimate live streaming app for football fans because of its comprehensive features dedicated to providing a complete and reliable experience. It has a wide variety of offerings that let fans stay updated including broadcast channels, live games, and on-demand streaming.
The best part about this service is that fans across the globe can take advantage of what this app has to offer. It is available in different regions such as Australia, Thailand, Indonesia, Philippines, Singapore and Malaysia, Hong Kong, and New Zealand.
The app covers different competitions such as Serie A, Bundesliga, World Athletics, UEFA Champions League, Europa League, FA Cup, and many more. The availability of sports content varies depending on the country.
Features of beIN Sports Connect
One of the key highlights that beIN Sports Connect has to offer is the convenience of having live sports at the user's fingertips. This means that those who want to stay tuned to their favorite sports can do so anytime wherever they might be, especially thanks to 24/7 broadcast channels available on the app.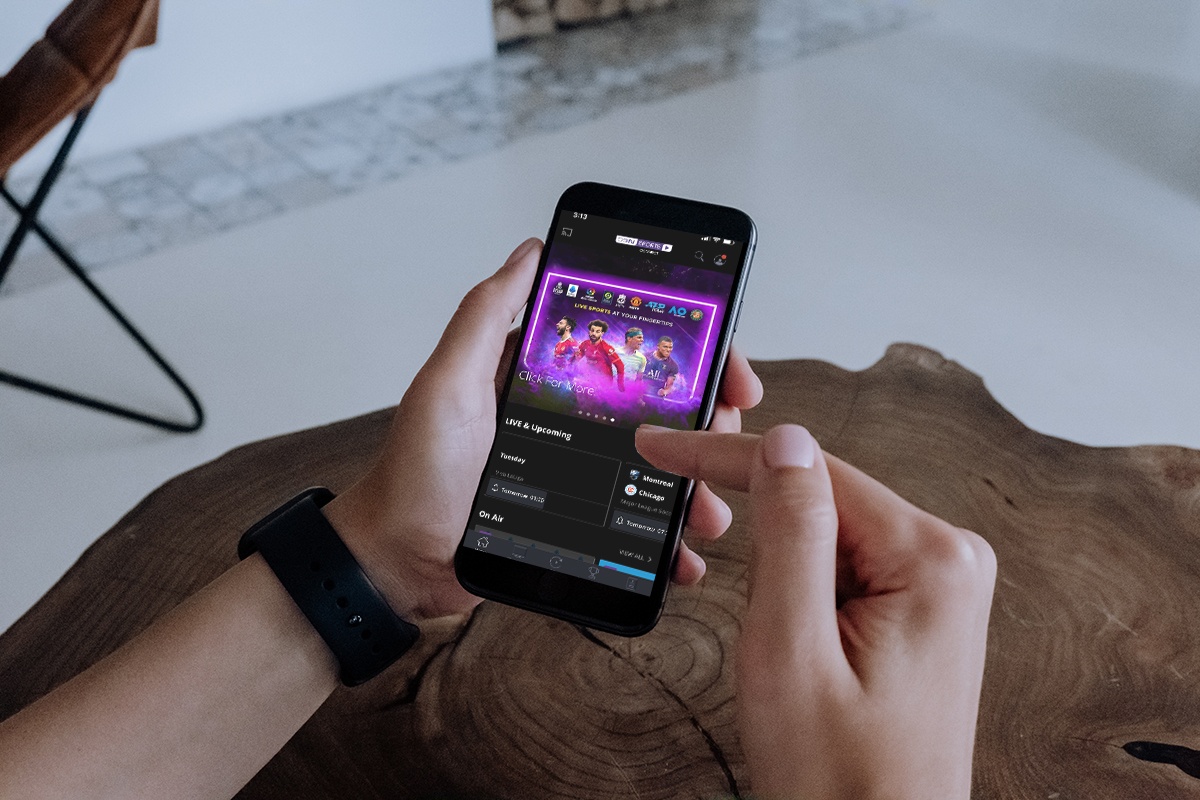 Of course, in conjunction with the availability of broadcast channels are the ability to follow sports in real-time. Users can follow the timeline of the game, the events taking place, and the statistics of the team and every individual player, among many others.
In the unlucky event that users miss out on the important games, they will be happy to know that they can catch up on the latest events and happenings since the beIN Sports Connect app also gives match highlights to get them acquainted with what happened in the game.
The app also knows that watching games on the small screens of mobile devices isn't the most comfortable. Even with tablets, it is just not enough to catch the details that make watching a game so great. To solve this, the app lets users cast to a bigger screen through its screen mirroring functions such as Chromecast and Apple TV.
Use Cases of the beIN Sports Connect App
Those who are wondering how this app can be put to good use should know that there are many situations in which it can come in handy. For example, those who are traveling for work or leisure will be pleased to know that they can still keep up with their team through the app while on-the-go.
This app is also perfect for individuals traveling from one country covered by the beIN Sports Connect service to another that has coverage. However, they should temper their expectation because some leagues and organizations are available in some locations but not in others.
Another thing in which it can be useful is the ability to switch from one screen to another. For example, if a user has been commuting and following their favorite team's progress through mobile, once home, they can switch to the big screen by casting the video on a smart TV.
Steps for Downloading beIN Sports Connect
Those who simply cannot wait to start watching football games for free will be glad to know that downloading this application is pretty straightforward. They can just head on to their respective device's app source, which is the App Store for iOS and the Google Play Store for Android.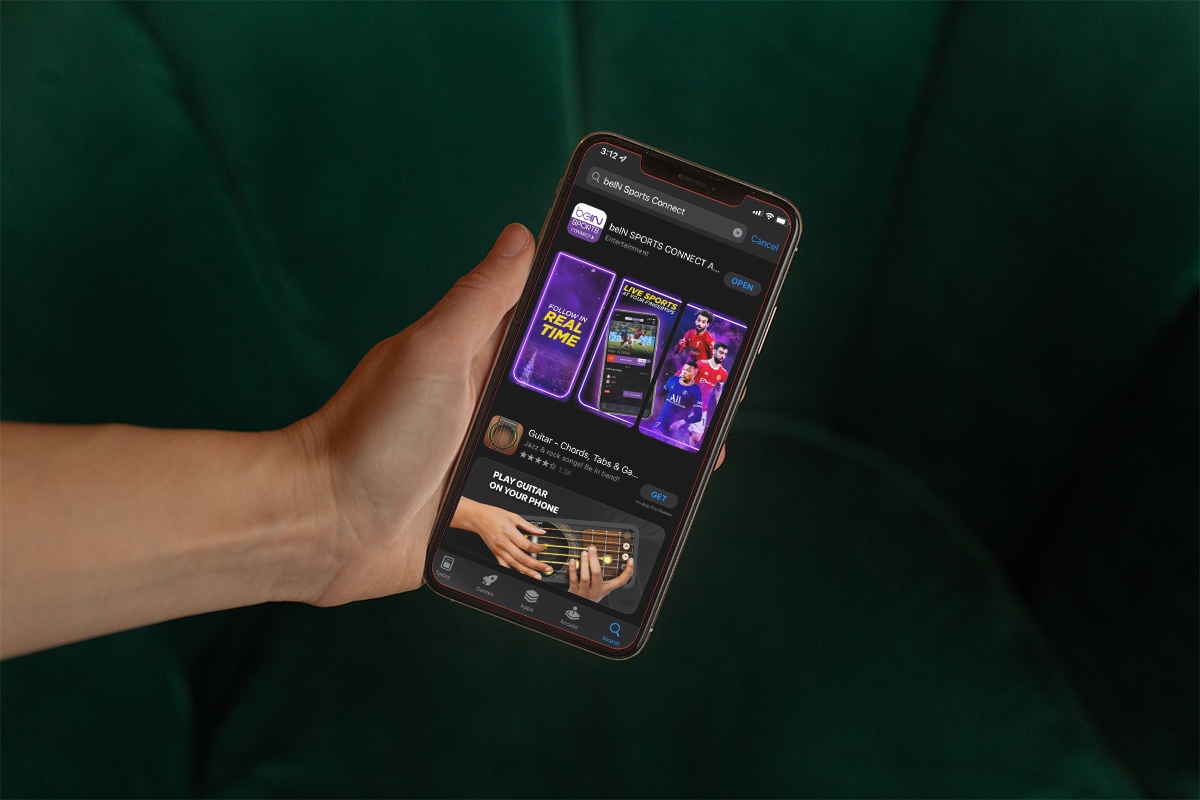 From there, they just need to type in the name of the app, which is pretty unique, and thus easy to find. Look for the one published by beIN Media Group LLC. Once they find the right app, they can simply tap on the Get or Install button to initiate the download and installation process.
The app is compatible with iPhones, iPads, and iPod Touches running iOS versions 13.0 or later. It is available for Android devices operating on versions 7.0 and up. Any device that is incompatible with the app will not be able to download it.
Users need to prepare their phones before downloading to accommodate the storage requirement. It is around 50 megabytes so it can easily be installed on most devices. Those who do not have as much space would need to delete some files or uninstall some apps.
Is beIN Sports Connect Free to Download?
Users who are looking for a platform that lets them watch sports games for free are likely curious if this app is free to download. The answer is yes. They can download beIN Sports Connect for free, so they do not have to spend to get this app.
What you need to remember is that most free apps can offer their services for free by including advertisements. So, users should get ready to view ads in between watching games. There may also be in-app purchases that can help them maximize their experience, ranging from $2.99 to $84.99 per item.
Although the app is free to download, users have the option to subscribe to the service, which gives them a wider variety of content available for them to consume. The best part is that there are no lock-in contracts, so users can cancel anytime.
Using beIN Sports Connect
The beIN Sports Connect app is a pretty straightforward application. After downloading it, users can simply navigate to their home screen, look for the app icon, then tap on it. Once users successfully initiate the app, they can go straight to using it.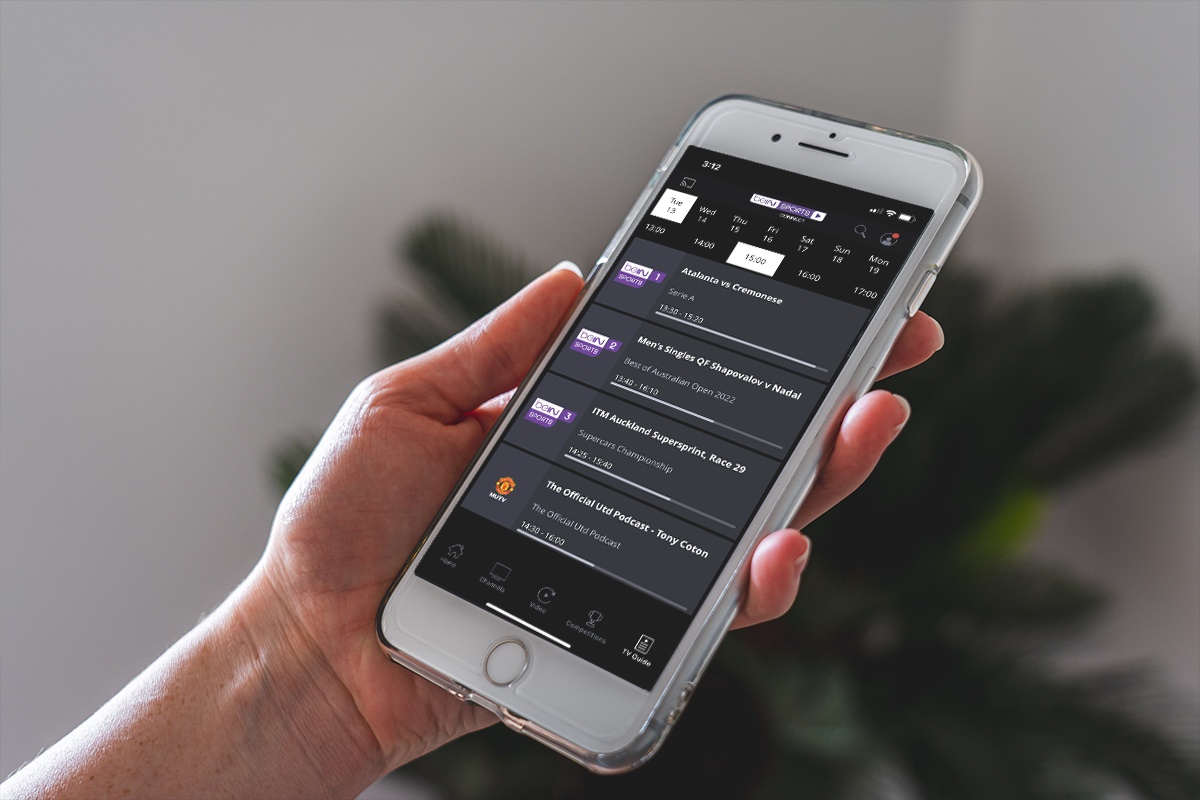 To use the app, users will need to provide permissions so that the app can function as intended. This typically includes gathering information that may or may not be shared with other companies.
The app may collect personal information, financial information for purchasing, messages, app activity, app information and performance, and device or other IDs. The good news is that the data collected is encrypted in transit, so it is transferred securely.
After granting the requested permissions, users are now free to browse, watch, and subscribe to the service.
Getting the Most Out of the beIN Sports Connect App
The best way to maximize the functions and features of this mobile application is to explore every nook and cranny as a way to familiarize yourself. This way, you know what features you can use and how to use them when needed.
For example, users who know which leagues and games are covered by the service will know what to look for. The same is true for those who want to watch on a bigger screen. Being aware of the available access to live and on-demand content allows users to access them whenever they want.
For individuals who want the full potential of this app, the best option is to get a subscription. By spending a small amount per month, they can get a wide variety of content and premium features. This ensures that their craving for football-related content can be satisfied 24/7.
The Bottom Line
The beIN Sports Connect app is one of the best choices for free and paid access to football content. Now that users know how to download and use it to the fullest, they can get their fill of all football-related videos and guides, and keep up with their favorite football team.
References