Most of us are aware of the fact that a picture is a thousands words. But a picture or a photo without a caption is like a book without a cover. You may have the perfect photo to share with your Instagram followers and for that you need a perfect Instagram Caption. Instagram Captions enhance the picture by telling story and providing a proper context for the image or photo which becomes more meaningful. This way more people can relate to the photos you share on your Instagram profile. This not only increases your social media engagement but also helps you in expressing the cool in you.
As you all know, according to the recent stats, Instagram has over a billion active users on board. It is a huge platform like Facebook. So investing a little time in Instagram can really make or break your business and followers. Here, today we would like to help you in how to write a perfect Instagram Caption for your post or photo and would also list some of the most popular and cool Instagram captions for you to use.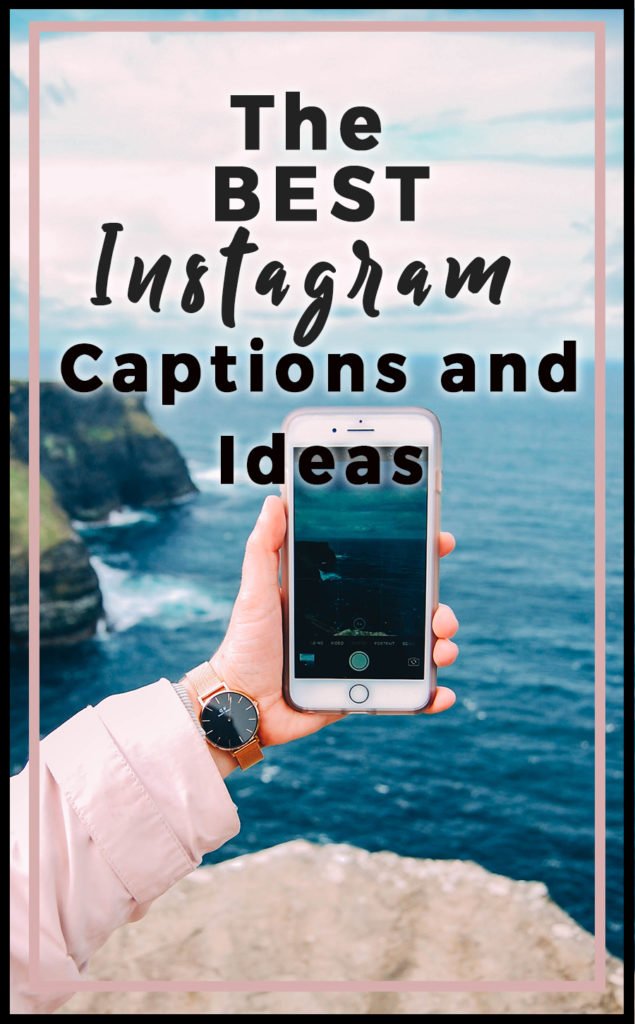 We have a huge list here and will be covering all types of Instagram captions so that you can use them for any of the next photo you plan to publish on your Instagram profile.
Instagram Captions for Friends
Love Instagram Captions
Funny Instagram captions
Summer Instagram captions
Short captions for Instagram Bio
Cool Instagram Captions
Adventure captions
Instagram Captions for Songs and Lyrics
Attitude Instagram Captions
Non-cheesy quotes that inspire
Selfie Captions
Traveling Instagram Captions
Solo Female Travel Quotes for Instagram
Motivational Instagram Captions
Sad Instagram Quotes
Winter Instagram captions
Instagram captions for couples
and a lot more… but before we proceed ahead, let's brief you about what an Instagram caption actually is…
An Instagram caption is a descriptive explanation about any Instagram photo to get to know the context of the photo. In simple words, it is actually to help explain the story of the picture in a short sentence and make it more meaningful.
You can add emojis, tags and hashtags to make your caption more appealing and self explanatory.
Here is an example of an Instagram caption from @Hellomissmay. The photo is clear and evident. She has asked a question in her caption which attracts a lot of engagement. Emojis have been used to make it stand out from the rest of the Instagram photos.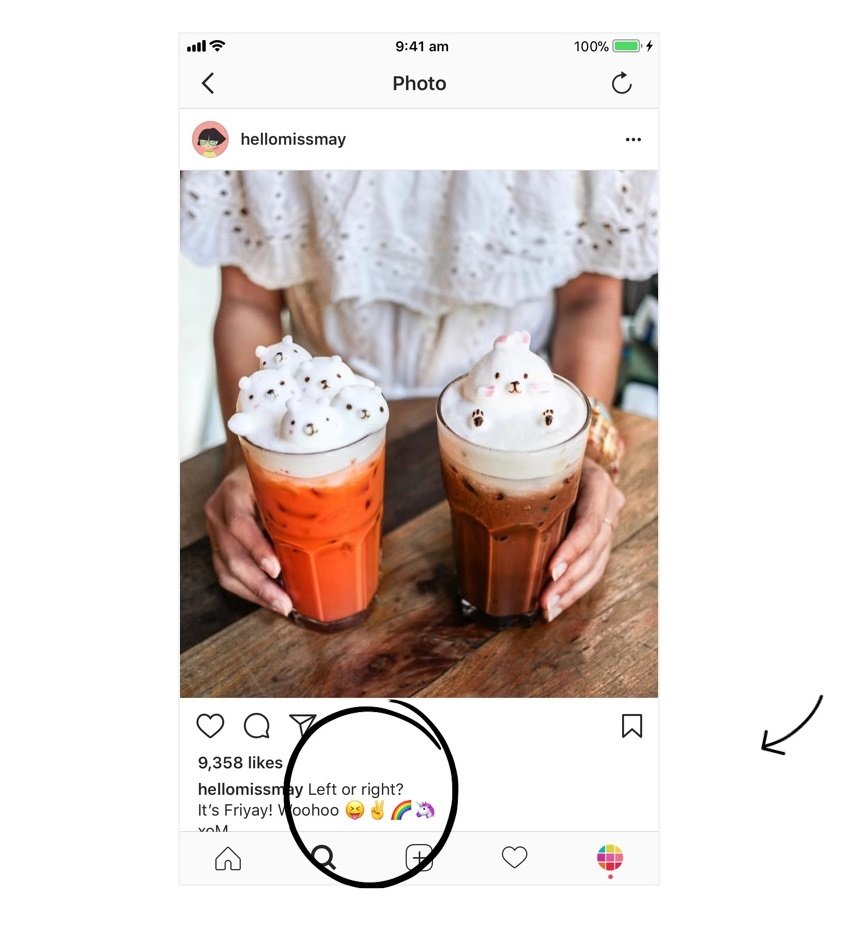 To write an Instagram caption you need to know a few things so that you get a better reach and more audience.
What is Instagram Caption Character Limit?
First of all you must know the character limit of the caption. Unlike Twitter, Instagram allows you 2,200 characters per post. 2,200 characters are somewhat an average of 300 words. So its a huge space to express your ideas of photos on Instagram.
With 2,200 characters limit of Instagram, you can easily share an interesting story with your photo to explain the proper context. You can also take benefit of the emojis and are not forced to write an essay every time. So it depends on your photo context and your choice on what should the caption be.
To create engagement of followers on Facebook, Instagram, Twitter or any social media, you just ask something. Social media followers love answering short questions on different things and share their opinion. This helps in strengthening your relationship with your audience.
You can also share a relevant photo and ask people to tag specific friends, this way the post gets reached to millions of people which creates more chances of getting viral and more comments. A good Instagram caption is the one which makes people talk or share the post.
Brainstorm for Great Instagram Caption Ideas
Witty things tend to get more attention from people. Write a few Instagram captions before you post on your profile if you are new to this. This will help you post only the best caption for your photo and you won't regret after. Also choose your tags and hashtags wisely.
Choosing an appropriate tone for your new caption is very important. Ponder on the photo and think deep inside yourself on what you want your audience to react like. It might be a heartfelt and sad story or you might be trying to crack a joke and make people laugh. Keep the tone of your caption according to the situation and you are good to go.
Make extensive use of Emojis
This is pretty self explanatory. Use Emojis to express your emotions about the photo. This helps in being more expressive with your fellow audience.
Well, without a further ado, let's get into the list of best and cool Instagram Captions to use for your next Instagram Photos.
I like sarcasm. It is like punching people in the face. With Words!
She is my Best Friend. You break her heart, I will break your face.
I am not mean, I am brutally honest.
Stay a mystery, is better.
Life goes on, with or without you.
5'2 my height but my attitude 6'1
Don't Study me. You won't Graduate!
If you're honestly happy, fuck what people think.
Being pissed off gets old. I'm just at a whole new 'fuck it' level.
her attitude savage but her heart is gold.
Own what's yours, or else others will try to.
Be a stiletto in a room of flats.
Treat me like a joke and I'll leave you like its funny.
Tell me not to do something and I will do it twice and take pictures.
I'm sorry I don't take orders. I barely take suggestions.
If you can't handle the sass. You can't handle this ass.
Where are you moving? Onto better things.
Maybe if we tell people the brain is an app, they will start using it.
Beautiful things don't ask for attention.
Role models that look like supermodels.
ETC. End of Thinking Capacity.
Always remember you're unique, just like everyone else.
Enjoy at least one sunset per day!
This is who I am. Nobody said you had to like it.
There's always a wild side to an innocent face.
If I was to be controlled, I would have come with a remote.
They say don't try this at home…so I went to my friends home!
Mom: Why is everything on the floor? Me: Gravity!
Rule number 1: Never be number two!
Just like the alphabet, B***H I come before You.
I like hashtags because they look like waffles.
I like my coffee how I like myself: dark, bitter and way too hot for you!
Be savage, not average.
I hope Kharma slaps you in the fact…before I do it!
A sassy day keeps the basics away.
I do a thing called what I want.
"Are you free tomorrow" "No, I am expensive!"
I wish common sense was more common.
My room was clean. Then I had to decide what I should wear.
"Go to hell!" "Oh, honey…where do you think I come from?"
Be the kind of girl that makes other girls step up their game.
Clever as the devil, twice as pretty
I need someone who sees the fire in my eyes and wants to play with it.
Well behaved women rarely make history.
I am not always a bitch…just kidding, go f*ck yourself!
Act like a lady, think like a boss.
Life isn't perfect, but your outfit can be.
There is no WE in fries.
Cat- US.
Half coffee, half human.
Kind people are my kinda people.
Waffles are just pancakes with abs.
You are the avocado to my toast.
Good food = Good mood
When in doubt dance it out.
Rules are for fools.
Life is better when you are laughing.
Blue skies, denim shorts + a salty tan.
Watch more sunsets than films.
No rain no flower.
You were my cup of tea but I drink champagne now.
Don't be upsetti eat more spaghetti.
This tequila tastes like I am not going to work tomorrow.
There is beauty in simplicity.
You, me and the sea.
Live a bikini kind of life.
I think I'm allergic to mornings.
Alcohol you later.
No dramas in the Bahamas.
Ice cream is cheaper than therapy.
I fell in Love, his name is New York.
Add a little confetti to each day
Red lips and wine sips.
Confidence level: Selfie with no filter.
You're a limited edition.
I'm not mean. I'm brutally honest. It's not my fault truth hurts. Here's a band-aid.
I'd tell you to go to hell but I don't want to see you there.
Oh darling, go buy a personality.
I know I'm a handful, but that's why you got two hands.
Darling, I'm a nightmare dressed like a daydream.
I know looks aren't everything, but I have them just in case.
You're not gonna tell me who I am. I'm gonna tell you who I am.
Too glam to give a damn.
Some people are like clouds. When they disappear, it' a beautiful day.
My life, my choices, my mistakes, my lessons, not your business.
They say good things take time. That's why I'm always late.
Better an 'Oops!' than 'what if?'.
People  talk about me behind my back and I just sit there like "Damn, I got myself  a fan club."
I heard you're a player. Nice to meet you. I'm the coach.
My lips are the gun. My smile is the trigger. My kisses are the bullets. Label me a killer.
Class is knowing what to say when to say it, and when to stop.
My goals don't stop for anyone. Either you support me or make it happen alone. Either way, it's going to happen.
I may not be the girl everyone wants, but at least  I'm not the girl everyone's had.
If it involves fake smiling, I'm not going.
I don't care what you think about me. I don't think about you at all.
Dear haters, I am flattered that I'm always a trending topic in your life.
It's ok if you disagree with me. I can't force you to be right.
Don't trust everything you see. Even salt looks like sugar.
Always wear your invisible crown.