Did you know that it's possible to connect the PS4 controller to your Android phone and play some games much easier?
Yes, it is possible, and it is straightforward.
Using PS4 controller you can play various games such as – Asphalt 8, GTA San Andreas for Android, Roblox and many more.
Connecting PS4 controller to Android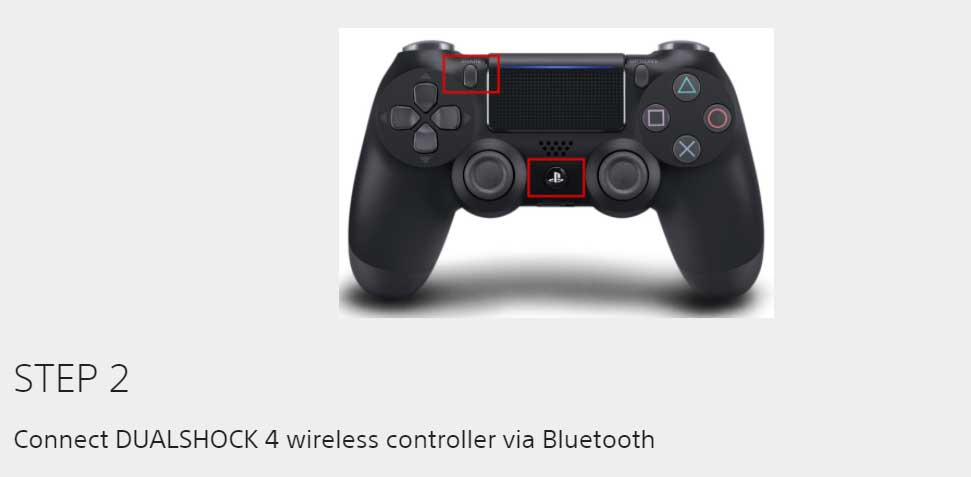 To connect the PlayStation controller to your Android smartphone, you need to follow these steps:
The controller and PlayStation must be turned off.
Activate Bluetooth on your smartphone or tablet and then press the PS and Share buttons simultaneously on the controller (see photo)
Press and hold those 2 buttons until the controller light starts flashing white.
Now, release both buttons. The light on the PS4 controller will keep flashing while in pairing mode.
Open Bluetooth menu on your smartphone and search for Wireless controller or something similar. Connect to the controller and pair with it.
That's all. Now you can start your favourite games and play them on your phone much more comfortable with the controller.
Android games that work with the PS4 controller
BrawlStars Android – does not work correctly with the PS4 controller.
Roblox Android – works partially with the PS4 joystick.
Dungeon Hunter 5
Soul Knight
Space Marshals 2
Alto's Odyssey
More games here.