Microwave toaster oven combos have in vogue today. Haven't you noticed? These electric appliances have been the chef's best friend. The three-in-one combination has made cooking so much more easier that it is on the top in the market list today!  Microwave ovens have eased the amount of work in the kitchen these days, through faster and accurate cooking and made our lives simpler.
Reheating of food, and baking of cakes wouldn't be possible without these electric creatures. Imagine the wonders performed if we could combine both microwave and ovens! They save so much space and are definitely a better choice than buying microwaves and ovens separately. Cooking has become as simple as cakewalk because of this innovation.
Microwave Toaster Oven Combo
If you haven't bought a microwave oven toaster combination, you must buy it right now and we will help you buy the best! We are listing some of the most popular microwave toaster oven combo you would love to have.
1. LG Counter Top Microwave Oven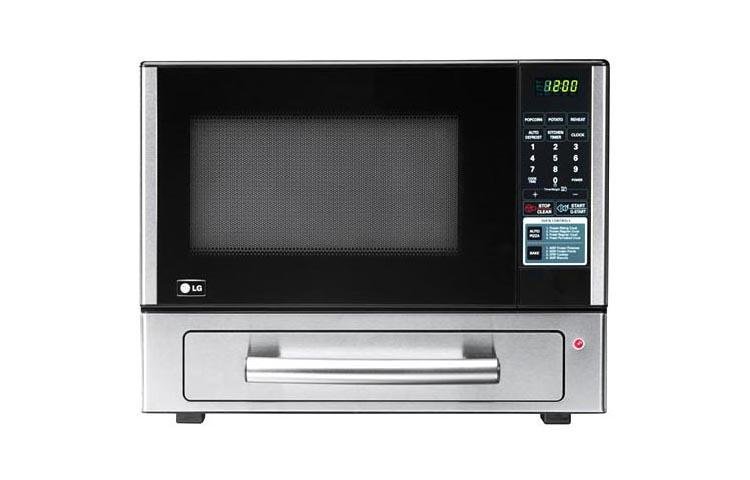 LCSP1110ST is an LG Microwave Toaster Oven Combo which has its oven and microwave as two separate parts of the unit. The oven is a pizza drawer placed right below the microwave. It can perfectly hold a pizza. The food heating is quick and even. You have a choice of baking in the microwave and reheating your pizza in the oven as rapidly as possible.
SPECS 
Capacity: 1.1 cu.ft
Wattage: 1000 watt
Color: Stainless Steel and Silver Spray
 Type: Counter Top Oven
Child Lock: Yes
The main features that make this Counter Top microwave toaster oven combo is so high-grade are smartly implanted within. These include the auto pizza and the auto defrost functionalities which are just a button away. The working is as easy as it gets, and hence user-friendly. It has four settings for both temperature and baking. Even cooking and high efficiency is what is guaranteed to you. It also has a removable baking pan. You will not blink an eye before buying this amazing work for a Microwave toaster oven combo!
While all these traits take the credits for an optimal product there could be a few deficiencies this microwave oven toaster combination bears. Let's jot them down for you!
PROS
Ensures high performance and even distribution of cooking.
Easy to clean and easily operable with 10 power levels.
Two in one facilities of oven and microwave, with specific features for every mode of cooking.
CONS
The only flaw is its plain design.
2. Cuisinart CMW-200 Convection Microwave with Grill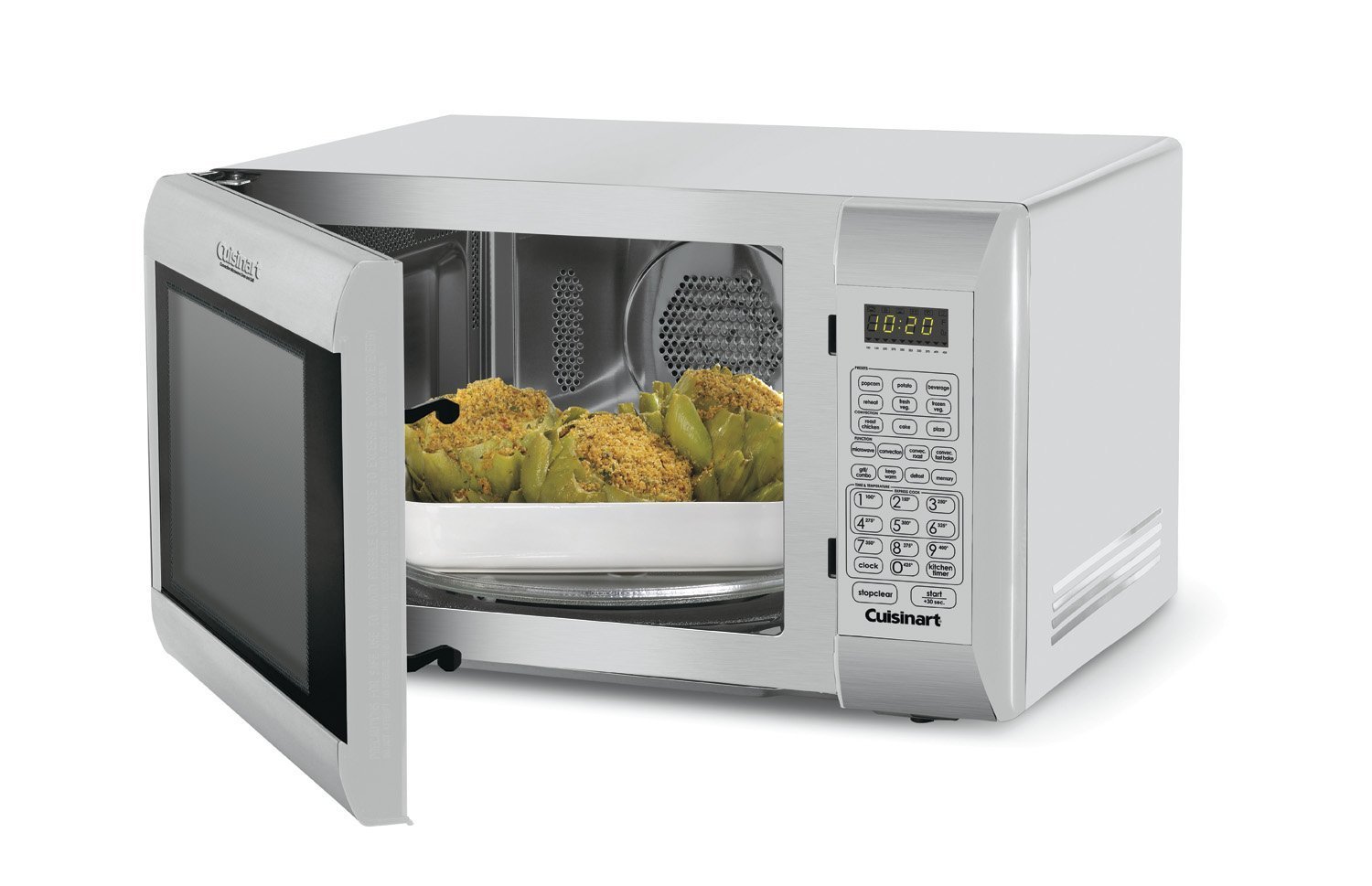 A 1000 watt microwave oven mix that canonic functions and properties. Eccentric ones constitute the Convection Roast and Fast Bake. The Cuisinart product has not failed to cop-up with the evolving technology possessing automatic temperature and programmable working modes. The oven itself has its special modes. Fashioning a 12 inch rotating glass turntable it also has multistage cooking and grill function.
This dapper product defrosts at low power and heats on high power without any assistance. This microwave oven aggregation is designed with nine preset levels and simple, interactive operations.
SPECS 
Capacity: 1.1 cu.ft
Wattage: 1000 watt
Color: Stainless Steel and Silver Spray
PROS
Convection Roast and Fast Bake options.
Special modes along with automatic power manipulation.
CONS
Comes only with one oven rack.
Lightweight baking pen which is not usually durable.
3. Samsung MC11H6033CT Counter Top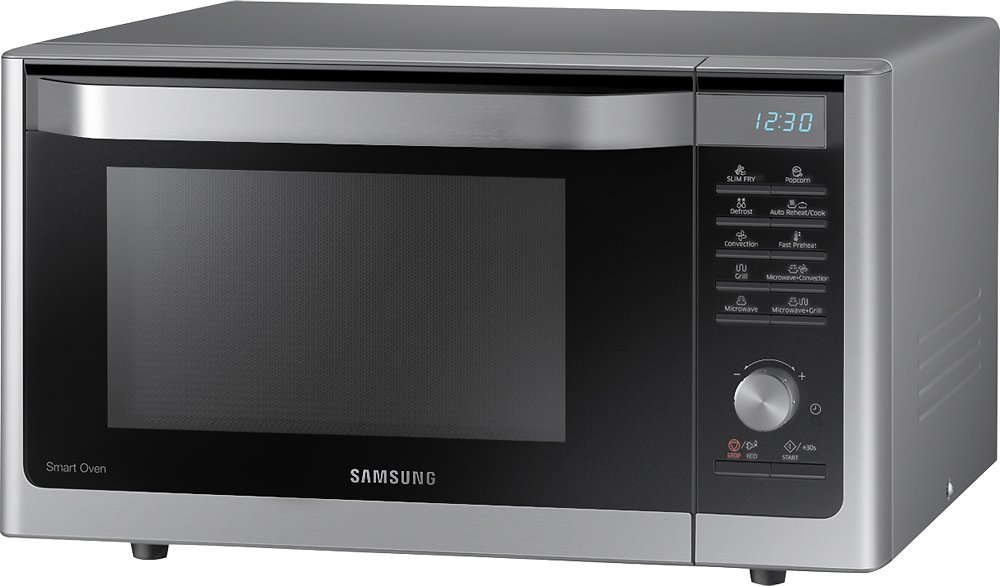 Path-breaking, a typical microwave that defines today's smart generation. It has those genuine cooking routines and a variety of options. A microwave plus oven mixture that can play with your food, however you'd like it to. Welcoming features range from broiling to slim-fry modes. It also has a grilling element which is easy to clean. Add-on's would be the scratch-resistance and ceramic interior. This robot chef heats faster, even and crispier, presenting you tasty food. You have preset modes to toggle between food types and cooking types. The output food is oil-less and the ease and convenience is no less than any other microwave. It is the next generation among other oven, microwave, toaster combinations that also gives timed notifications and does not lack in auto defrost and speed cooking. The turntable measures 13.5 inches which is wide enough for a microwave oven combo with toaster also.
SPECS 
Capacity: 1.1 cu.ft
Wattage: 1000
Type: Mid-sized Counter Top Microwave
PROS 
Fast and even heating.
Attractive design.
Modern construct which includes slim-fry modes.
CONS
 Deficient in multi-stage programming.
4. Sharp R-930AK CONVECTION MICROWAVE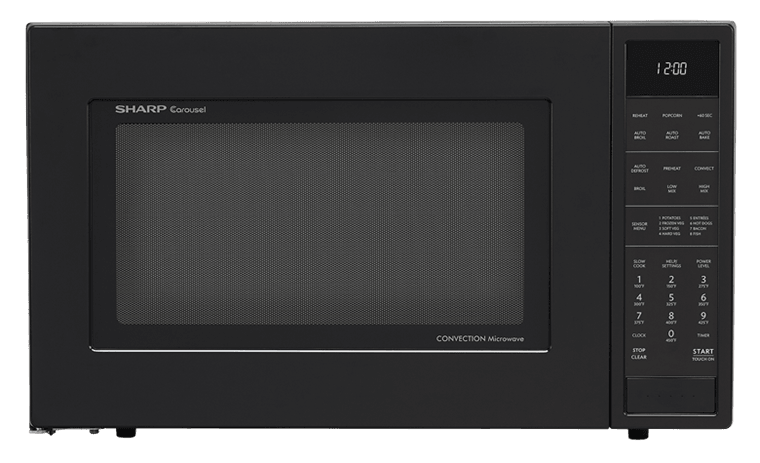 A well-received product, the sharp 930AK is no runner-up when racing against its competitors, and gives you the best of both worlds, microwave and oven. It fashions a wide variety of modes and options and has its own ways of reheating and cooking. It is microwave only, and has automatic mix and broil alternatives. Bears the foremost methods and easy programming modes. Comes with 11 preset levels with instant sensors and reheat. It also has a 15 inch turntable and both low and high racks. The favorite of the crowd today, this product also has adjustable power levels. You also have Compucook, Compubroil,etc. for options. The only thing to be sad about it is, it doesn't join the others in the "Microwave Oven fusion" category.
SPECS 
Capacity: 1.5 cu.ft
Wattage: 900W
Type: Microwave, Convection only.
PROS 
Easy programming modes available.
Adjustable power levels.
Instant sensor and reheating.
CONS
Longevity is a concern.
Unit looks built with cheap material.
5. PANASONIC NN-CD989S GENIUS PRESTIGE
As its name suggests, Panasonic is another smart product for a microwave oven toaster combo. It has got all those characteristics and plus points a consumer would look for in microwave toaster combo and does not disappoint you in its functioning. It has got automatic popcorn and auto defrost controls. Sensor cooking, reheating are the touchstones. It includes Child Lock safety and Automatic convection, has easily open-able door. Let's not miss on the even cooking and Delay Start features. The options displayed can be easily read and operated. What's ultimate in this gizmo is the Inverter Technology. It is the best you can get from a microwave toaster oven fusion idea.
SPECS 
Wattage: 1100 Watt
 Type: Inverter Technology
PROS 
Introduced with inverter technology.
Bake and broil available.
Auto popcorn and auto defrost modes.
CONS
It has a poor sensor and contains only one rack.
Programming with it is difficult.
Visibility through the microwave is not possible.
6. SAMSUNG COUNTER TOP MICROWAVE OVEN WITH GRILL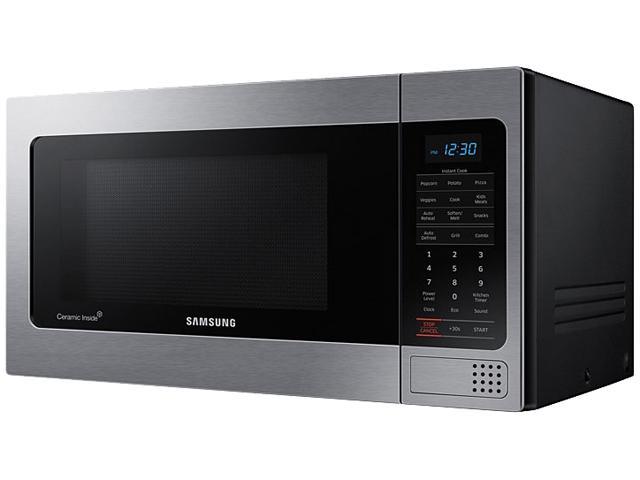 This Samsung model is one of its kind with respect to today's contemporary technologies especially considering the combination of the trio: Microwave, oven and toaster. On mentioning its features, we are sure you will be left awestruck and would buy this bad boy without blinking even once. Well, to begin with the salient trait worth mentioning is its Power Grill which refines your food to be crispy and yum. Then we have the Triple Distribution System that makes sure you have evenly heated subsistence. Sidelines, but critical features include a built in turntable of 14 inches,10 power levels, auto cook and reheat, auto defrost and all those customary yet progressive functionalities.
Lets not miss out on the most significant, exclusive attribute this counter top microwave oven combo holds, that is the Eco Mode that helps it conserve power when not in use. Well, this is a plus point since it is saves power consumption, which is very much necessary today.
SPECS 
Capacity: 1.4 cu.ft.
Wattage: 950 Watt
Type: Counter Top
PROS
Introduced with eccentric Eco mode feature.
The power grill feature gives crispier food.
Triple distribution system heats the food evenly.
 CONS
It has lack of visibility of the interior during heating.
7. KITCHEN AID Compact Convection Toaster Oven Combo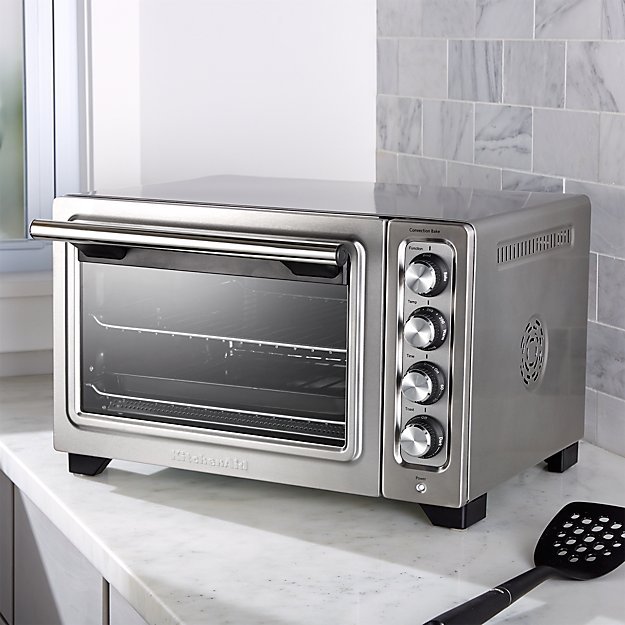 This microwave toaster oven will definitely be an aid to your kitchen, as hinted by its name. This is another modish, newfangled product on the go. However, its expensive price pulls it back in the race. What's good is the space inside this electric monster which is comfortably big. It has got automatic properties, along with sensor cooking. You can grill, cook, bake and what not! Features 9 preset levels and also 3 sensor cooking levels and the temperature can go up to 425 degrees. The distinctive quality the Kitchen Aid Microwave toaster oven holds is its CRISP WAVE TECHNOLOGY that makes your food go crunch, munch! It also has timed defrosting and easy operating and controlling as mentioned in abt. Auto cook, defrost, reheating and power controls are just the usual.
SPECS 
Capacity: 1.5 cu.ft.,
Wattage: 1200 watt
PROS
Trendy design with high efficiency of performance.
Easy to use and quite brawny in construct.
Large interior space.
CONS
Buttons and controlling is not durable.
8. GE PROFILE Convection Microwave Oven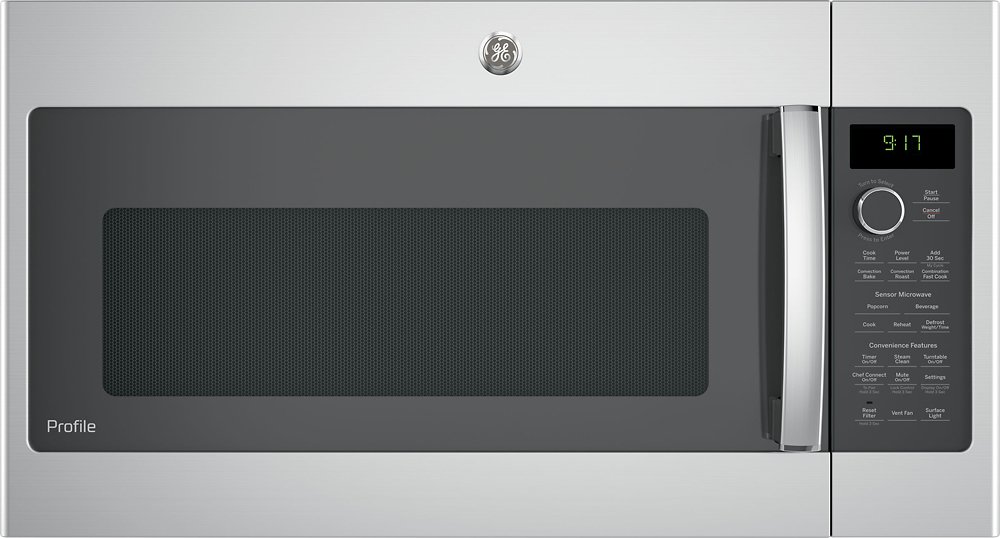 The CNET alludes to the high-grade performance and wide cooking range of the GE Counter Top microwave oven. They have explicitly pointed out on the ultimate sensor reheat feature. It is the least expensive product yet one of the most supreme of microwave oven combo appliances. The jaw dropping property is its GE Chef Connect that can connect to your phone through bluetooth and switching off lights, fans and clocks is just one touch away. Moreover, it has a smooth exterior along with a self cleaning which is very useful if you are too lazy or tired to clean it after a whole day in the kitchen.
An extraordinary add-on is its "Sabbath Mode". According to its manufacturer, when the Sabbath Mode feature is activated, the oven will no longer turn off automatically while cooking after 12 hours and the control display will not show time, temperature, or selected oven function until the Sabbath Mode feature is manually deactivated. A great way to praise the microwave toaster oven technology, isn't it?
It also bears control lock capability, delay baking, cleaning options, faster preheat, lets you bake smooth bakes, even controlling and many more on the table!
SPECS 
Capacity: 2.2 cu.ft.,
Wattage: 1100 Watt
Control Type : Electronic Touch
PROS
It has GE Chef Connect which is mind blowing.
The Sabbath Mode is also amazing and helpful.
Faster reheating and easy cleaning.
CONS
Doesn't broil steak well.
9. PANASONIC NN-SN936B Inverter Microwave Toaster Oven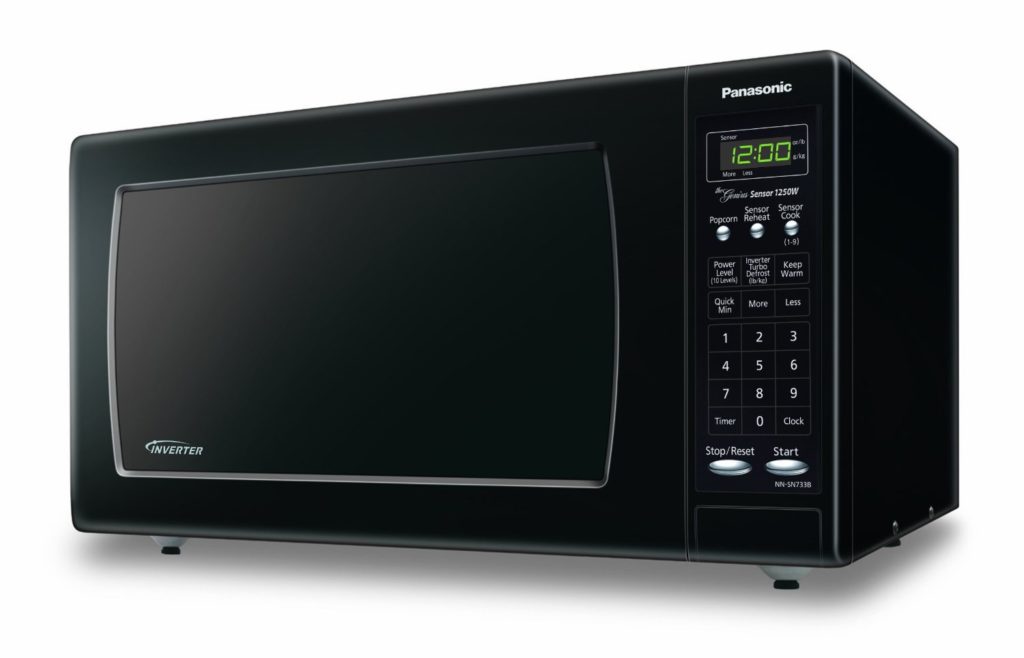 Another amazing microwave oven that is as astounding as the previous one and would give a tough competition to the others in the line. The SN936B product of Panasonic Inverter Microwave Oven has breathtaking performance with the following functionalities:
Palented Inverter Technology: produces a continuous stream of cooking power and hence giving an output of precision.
It has low settings with sleek controls and 10 power levels.
The push button door release is easy, and it also has child lock.
It also possesses the "Keep Warm" feature and the "Turbo Defrost" which is a microwave sequencing system(based on continuous power delivery) to thaw foods more quickly and evenly.
It also shows you the time of the day along with a quick minute timer.
You also have a 16.5 inch turntable and 14 preset levels.
SPECS 
Capacity: 2.2 cu.ft.
Wattage: 1250 Watt,  
Child Lock: Yes
Type: Counter Top, Inverter Technology
PROS
Features Turbo Defrost and Keep Warm.
Sleek Controls with a snazzy design.
Precise cooking through the Palented Inverter Technology.
CONS
10. PANASONIC NN-SN651B Toaster Oven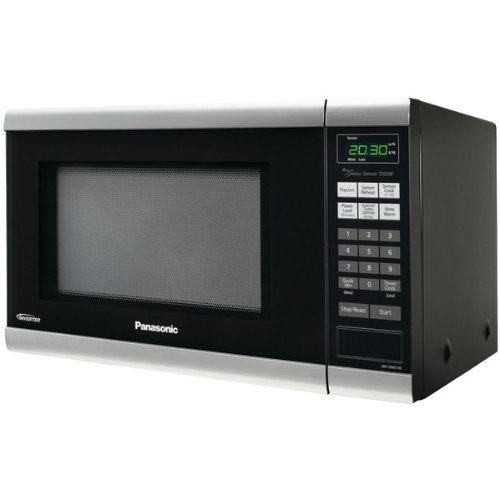 This is a second Panasonic product with the Inverter Technology. It also has the Turbo Defrost distinctive function as mentioned above along with the "Keep Warm". It has automatic reheating, delayed start, more/less controls, quick minute timer and a popcorn mode too! Even cooking and friable food is the output. This oven and microwave combination has the exclusive One Touch Genius Sensor cooking. The NN-SN651B has a 13 inch turntable and 12 preset levels, including a membrane keyboard that is easy to operate. It is one of the best Microwave Toaster oven combo we have.
SPECS 
Capacity: 1.2 cu.ft.
Wattage: 1200 Watt
Control Type : Counter Top with Inverter Technology
PROS
Features Turbo Defrost and Keep Warm.
Membrane Keyboard Controls which is easy to use.
Precise cooking through the Patented Inverter Technology.
CONS
On the bottom line, each of these collection of some of the Best Microwave Toaster Oven Combo has its own explicit properties and qualities which is performed with high efficiency. Considering the new technology of combining the three individuals: Microwave, oven and toaster, the difference between them is based upon your taste and requirements.